Reception Classes
Tiger Moths and Pipers 2017-18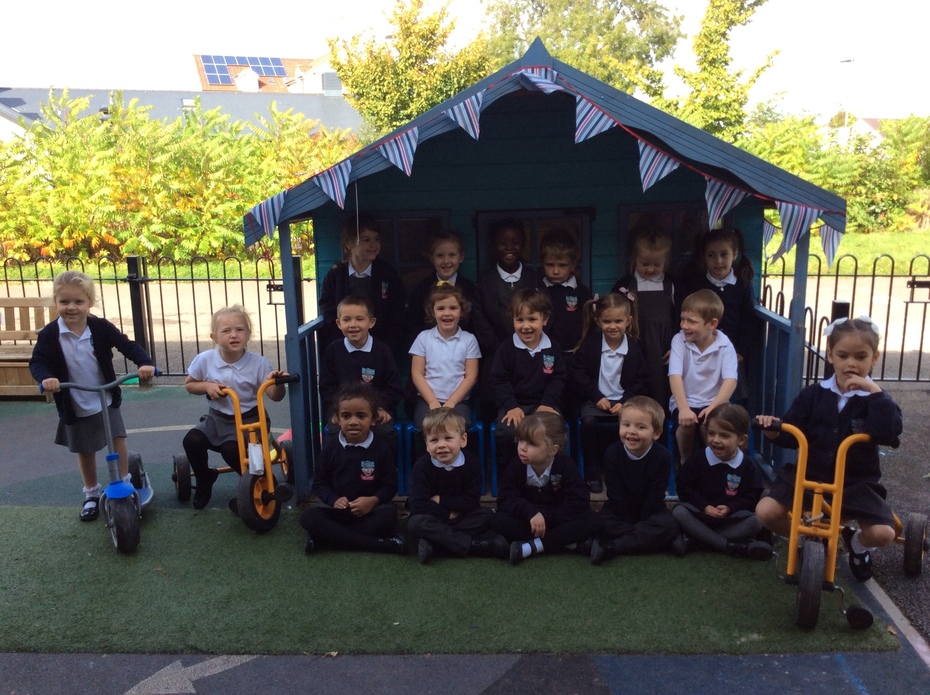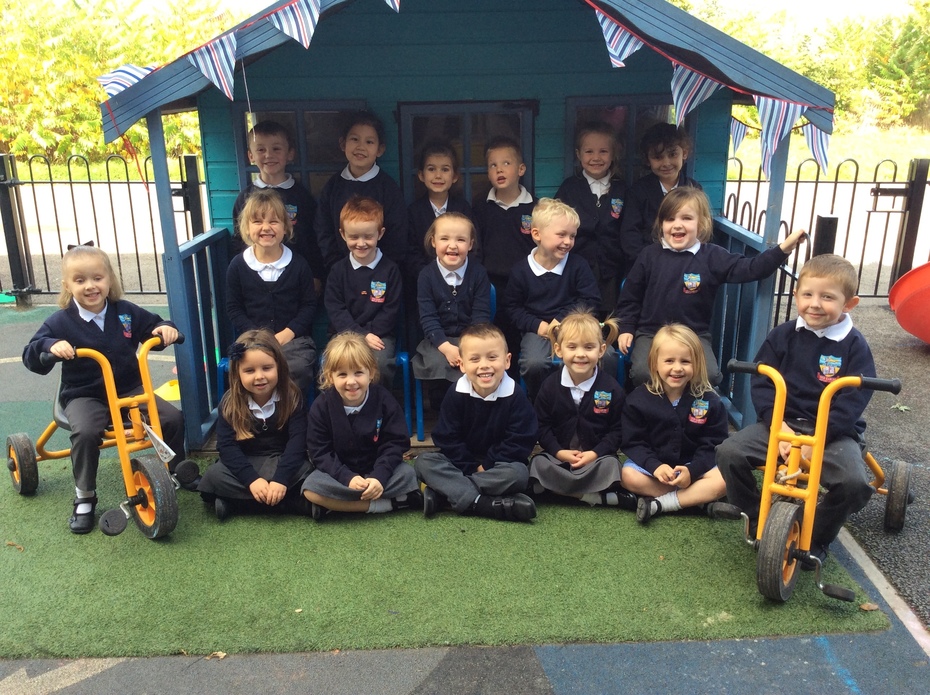 Welcome to our Reception class page, scroll down for many examples of life in Tiger Moths and Pipers at Old Sarum Primary School and also for some helpful resources. For more information on our policies and ethos please see the Early Years Foundation stage page under the Key information tab on our main school page.
We were very lucky last week! We had a visitor come in to talk to us about our teeth. They told us how important they are and how we can take care of them. We were also given a new toothbrush and toothpaste to take home.
If you have lost your copy of the Christmas Home Learning Pack here is a copy you can download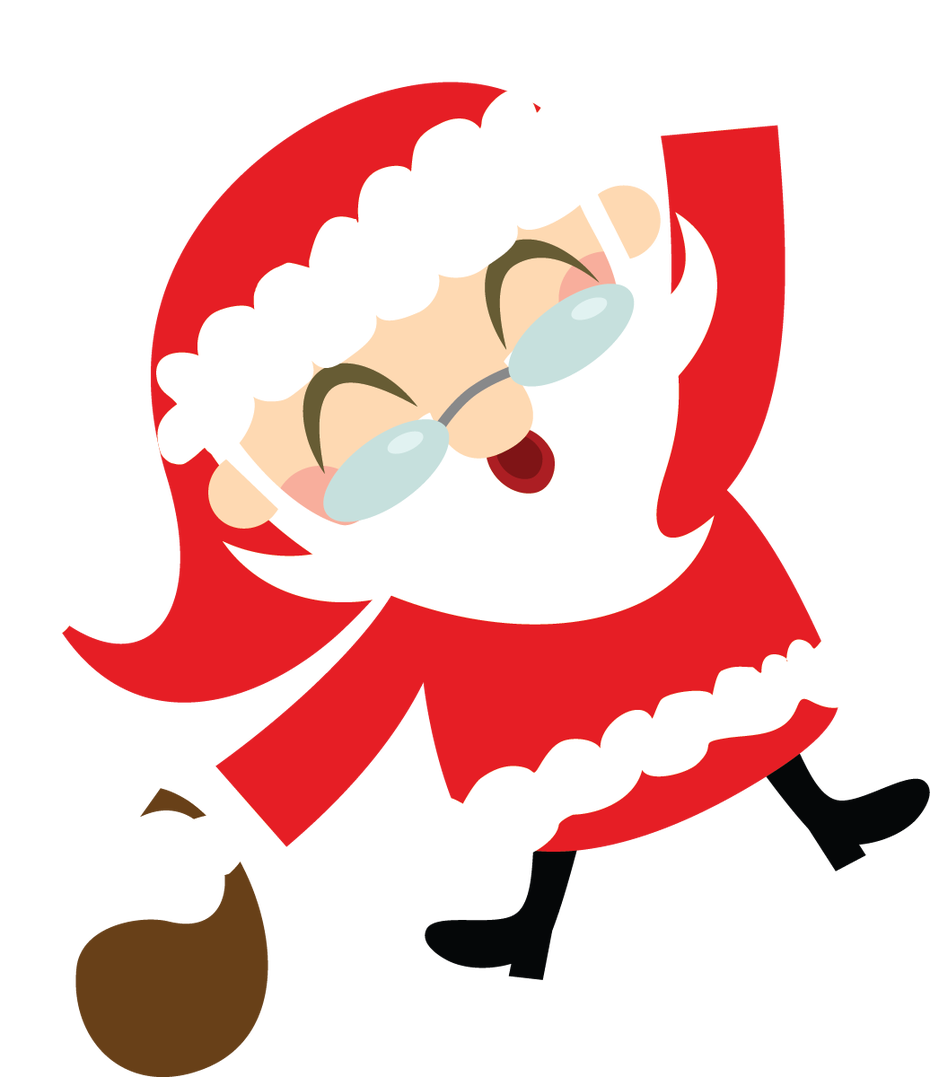 home learning Christmas.doc. Have a lovely Christmas!!!!
Parent Information on Mathematics at Old Sarum Primary
Here you can download our school powerpoint presentation with voice over to explain how we teach maths in the Early Years at Old Sarum Primary and how you can help at home Maths at Old Sarum with voice over. Once you have accessed the presentation you will find information to read and just click on the speaker icon for a voice over explaining more about what we do.
We have been enjoying using the big whiteboard to practice our number, letter and word writing!
Welcome back after the Autumn Half Term break. The children have been excited to see the new things on offer in the classes, take a look.....
We have a new paint mixing area, a role play school, a small world bonfire night and a pasta kitchen. We have already been very busy using all of them!
Today we learnt all about colours and mixing them to make new ones! We are using the colours we have made to make colourful leaves.
Some recent fun in Tiger Moths and Pipers!
Thank you to all the parents who made it to our information session on learning in the Early Years Foundation Stage. If you missed it please use this link parent intro to EYFS powerpoint.pptx to access the presentation.
We've had a busy time during our first week of full days at school, here are some of the activities we have been enjoying!
We have been practising and developing our physical skills ready for writing in our Hand Gym sessions! Here are some of the activities we have been doing...
Maths Time! Here are some of the things we have been doing in our maths sessions ...
We started our first phase 2 phonics sessions this week, look how brilliantly we are doing!
We are all enjoying our first week at school in Tiger Moths and Pipers Classes, here are some of the things we have been doing!
.In addition to the curriculum overview we have sent out to you here is an electronic copy for you to download if needed. Curriculum Overview Sept 2017
Here are some pictures of our classes and our new, even larger outdoor area is looking great!
Parents , Just a few reminders about the first couple of weeks:
Week one is mornings only, collection is at 12.00 from our Early Years outdoor area
Week two the children will be staying for lunch as well, this can be a free school lunch or they can bring their own packed lunch if you prefer. No sweets or chocolate please and we are a nut free school as we have children with serious nut allergies. Collection is at 1.00 from our Early Years outdoor area
Week three the children can stay all day and collection will be at 3.15 from the Early years outdoor area.

This year parents may wait the Early Years outdoor area when collecting their children, however we would politely ask that younger siblings and the children in the classes do not play on or with the play equipment in the area as this will have been reset for the next day and is not necessarily appropriate for younger children. If this is a problem for them then please wait outside the area and we will send your child to you there.

During week one the children are more than welcome to start coming in from 8.30 as this will alleviate any rushes and ensure we can welcome the children individually. After the first week please wait outside the Early Years Outdoor Area and we will open the gate at 8.45.

PLEASE ensure that all clothing/bags are labelled as this can cause unnecessary distress to the children if they lose sweatshirts etc.

Please ensure your child has a PE kit (all named) and a named and filled water bottle they can bring in and take home daily.
In addition we would like to welcome Miss Apps to our Early Years team this year who will be shadowing Mrs Heaven in her first term at Old Sarum. Mrs Heaven is expecting her first child (as some of you may have noticed!) and Miss Apps will be covering for her whilst she is on maternity leave from term two. We also welcome Mrs Winter to our Early Years Team who is an experienced teaching assistant already employed at the school.
We really look forward to the coming year!
Reception Classes
Tiger Moths and Pipers 2016-17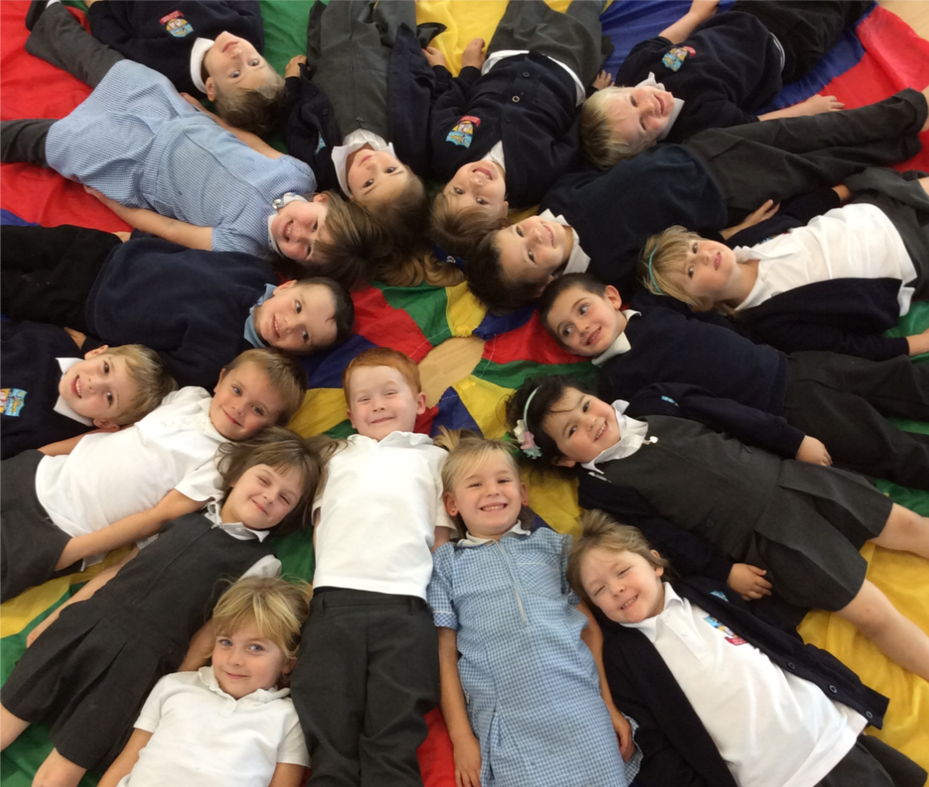 Welcome to the second half of the Summer Term in Tiger Moths and Pipers Class. We can't believe we are already in our last term in Reception Class. Have a look at some things we have already started doing!
Things in the garden have been growing well thanks to our eager gardeners!!
The children are really enjoying their independent reading time in the morning and during our reading assemblies. What great readers they have become!
In Maths Time we have been using our mathematical knowledge and skills to solve problems!
The sun has been shining this week and we have been enjoying learning in our outdoor area!
We have been learning to use tools in our new wood workshop! We have been making all sorts of things already!.
As we are learning about money in Maths time we have been using what we have learnt and role playing being Market Sellers in the Role Play market!
Summer Term in Reception...
Our show and share was a great success this term and most children had someone to share their amazing work with!
Today we had our first school trip! We went to Hillier Gardens and learnt so much about plants and animals. We had a fantastic time!
We hunted for mini beasts, played a game where we learnt about the life cycle of a seed, hunted for camouflaged objects in the garden...
.....and crossed a very rickety bridge!
And also did some pond dipping! What a fabulous day with so much learning!
This week we have been thinking about growing and change. During our Talk Time we have been looking at different seeds and talking about what we think they may grow into and why. We then talked about what our seed would need to grow, and what bits of the plant would grow first.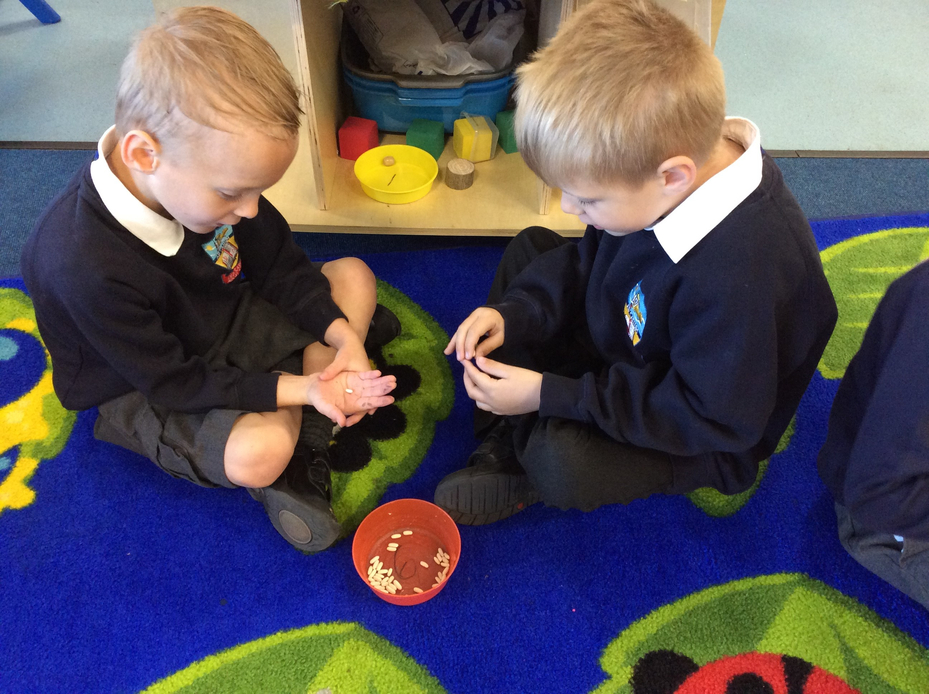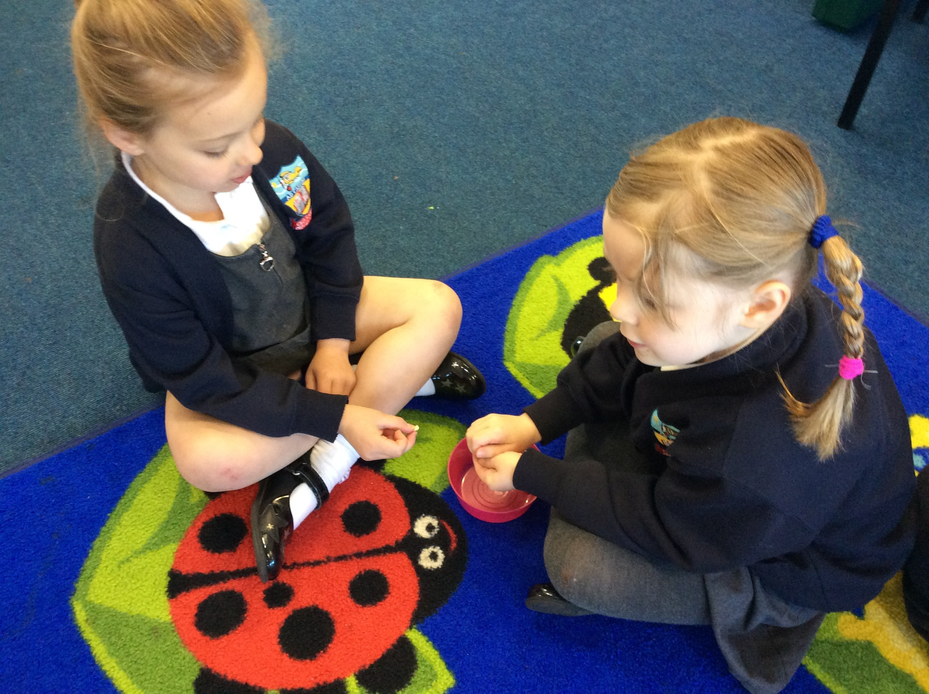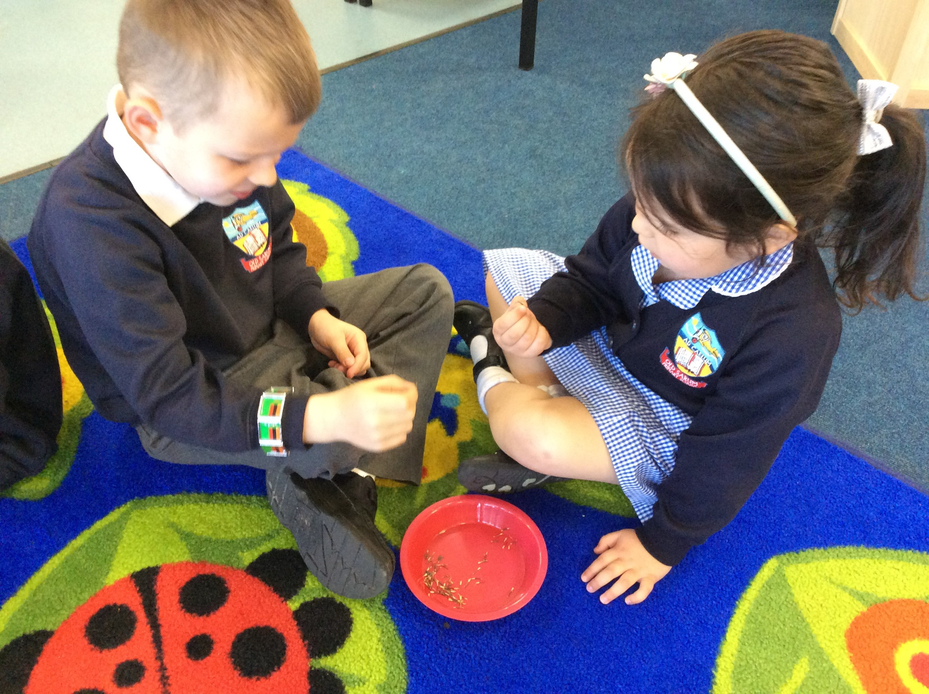 We are looking forward to finding out more about growing and change on our school trip next week! We can't wait!
We have also been checking on the progress of our tadpoles and seen they are getting rather fat! We have discovered they like eating grapes!
We have been enjoying role play in the new Ice Cream Parlour!
Here is some of our fantastic Easter holiday writing!..
Spring Term: Where's Wally? Fun on our Book Day making potato head book characters!
After Mrs Richards visit to Zambia, we decided to read the story Handa's Surprise! We then made our own fruit salad using mango, papaya, banana, grapes and oranges! The children cut up the fruit and squeezed the orange so we could add orange juice to out fruit salad.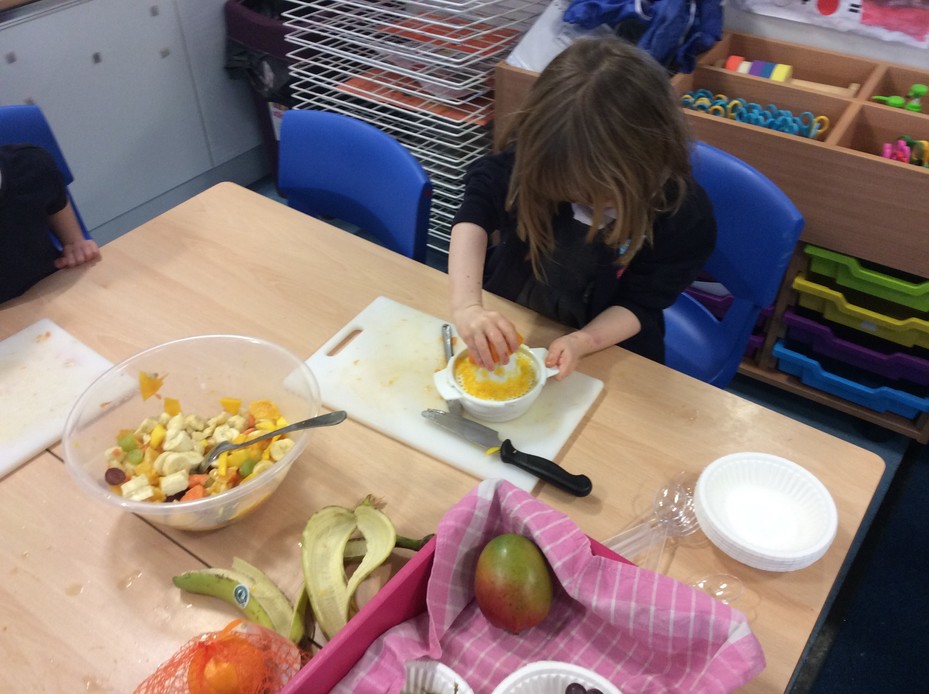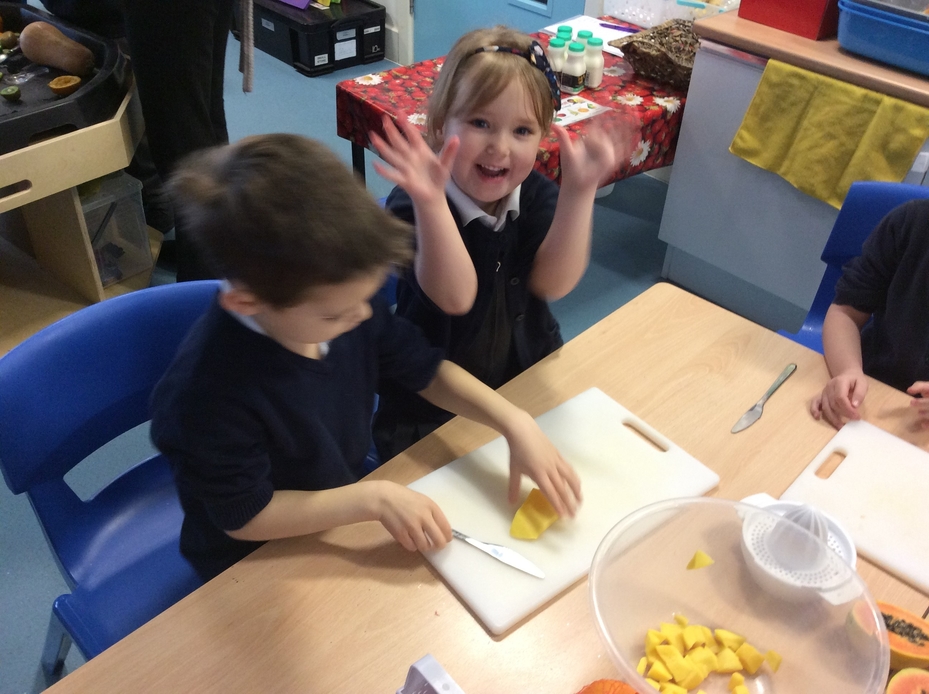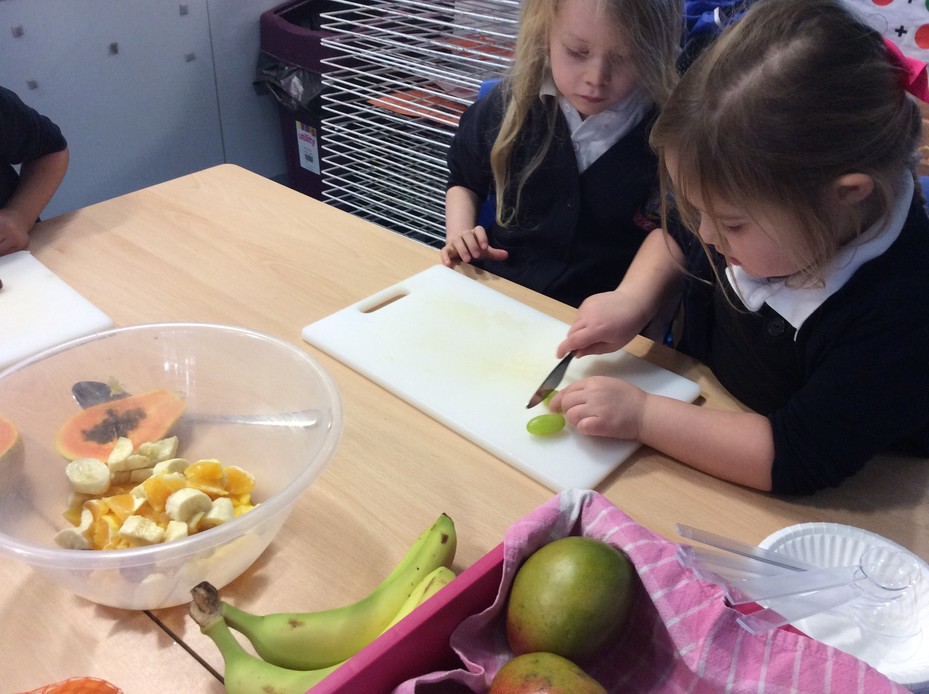 Having fun in out outdoor area!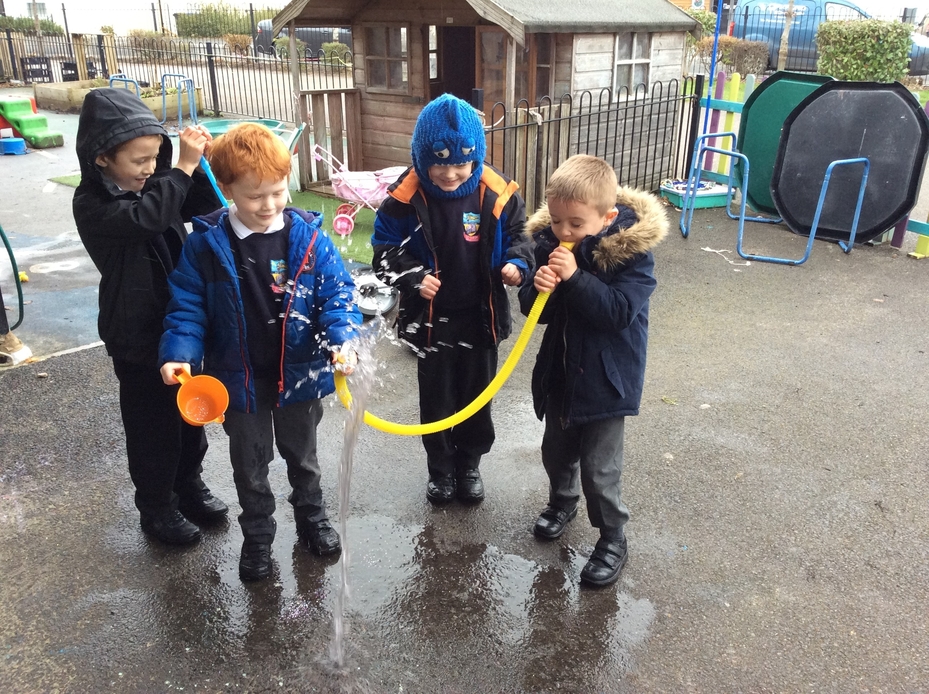 Learning to sew! These children decided to choose the class challenge this week and learnt how to stitch a rainbow!
We went on a minibeast hunt!
We have been learning about shapes and exploring making pictures with them...
It's been another busy term in Pipers and Tiger Moths classes! We have had lots of learning around the theme of traditional tales and some exciting visitors too! Please download another copy of our curriculum overview for this term here Overview for Spring 1 in Reception and take a look at some photos of all the exciting learning we have been doing below.
Parents don't forget this Tuesday at 2.45 you are invited in for our Show and Share session to look at your child's work , displays and classroom activities with them. We will also be performing a story for you!
Mrs Richards is off to Zambia during the half term along with Miss Lawton from year 4. They will be teaching at a school out there for the week and will have lots to show and share with the children when they get back!
The children had lots of fun creating 'Hands' art for our whole school, joint project with Kuanda Square School in Zambia. They chose words they felt described themselves and created pattern with drawing and collage!
We had an amazing session with Zoolab and made lots of new animal friends! We learnt all about what a minibeast is, what makes a bug an insect and why a snake is not a minibeast! We were able to hold and touch the animals if we wanted to and asked lots of questions to find out more!
The children in Tiger Moths and Pipers have made a great start to the second half of their first term at school!
Here is a downloadable copy of the Learning Overview for this half term, a paper copy should have come home in book bags.
Curriculum overview for parents aut 2 2016.docx
We have had a great first week back! Here are some things we have been up to...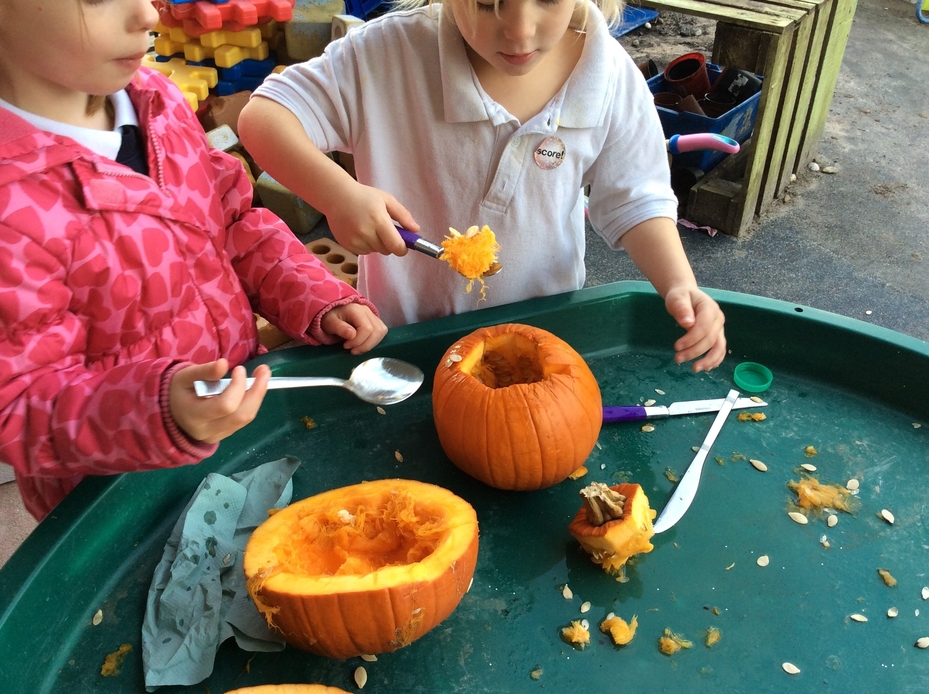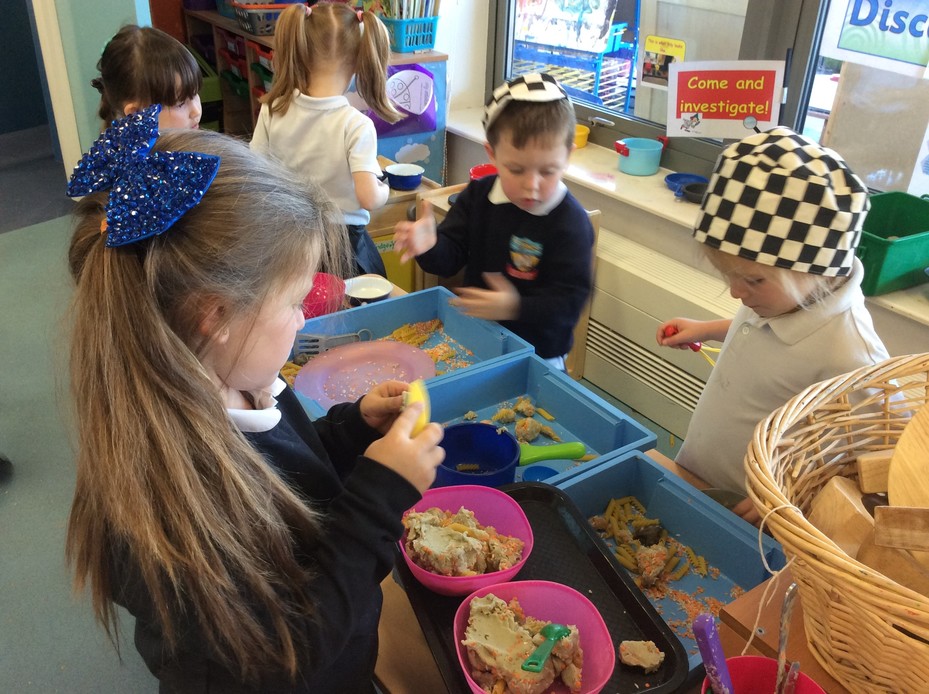 Making models and working together, Investigating pumpkins, and working in the role play mixing kitchen!
Reception's first 'Show & Share' session was a great success! The children absolutely loved showing their families around their classroom and enjoyed looking through their books with them too!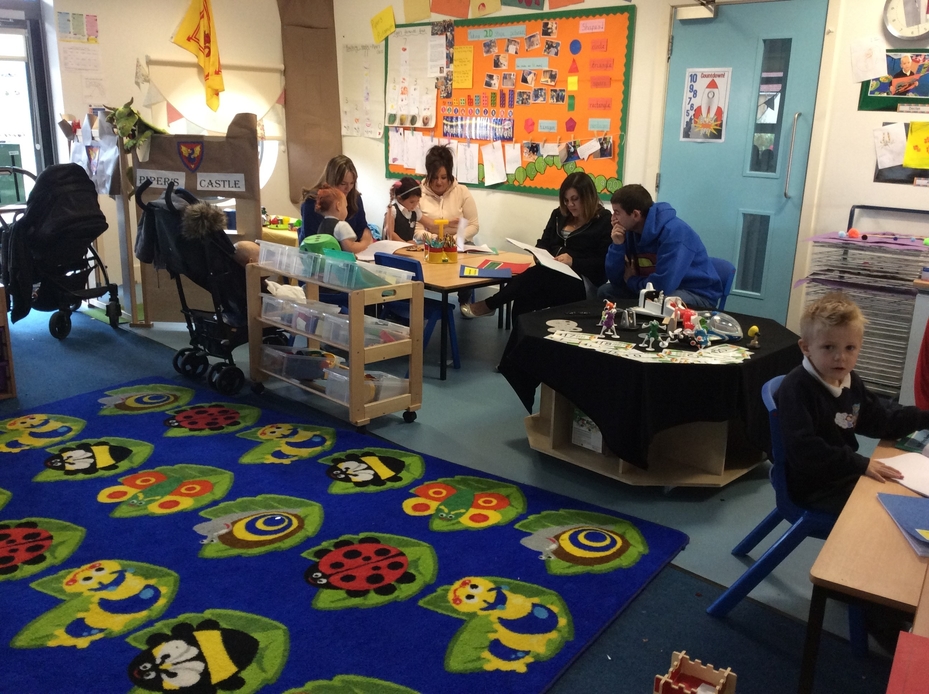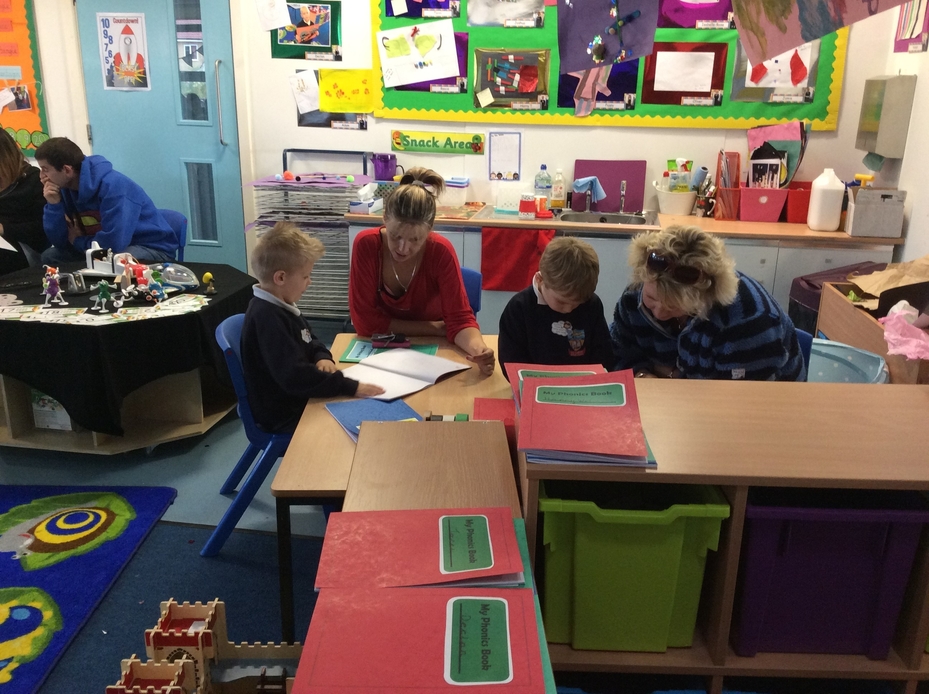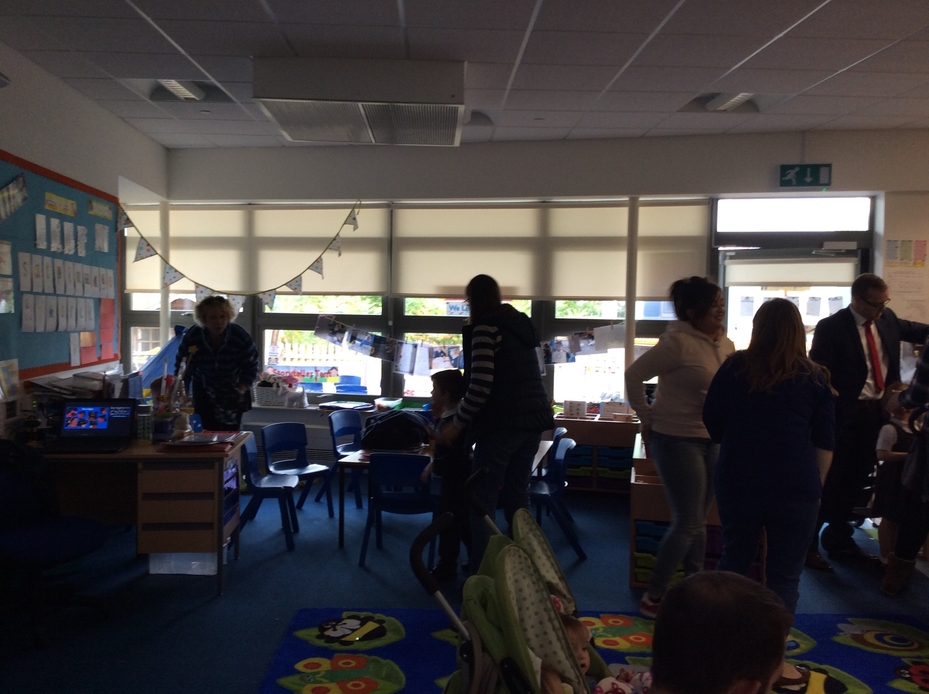 Thank you to all those that were able to attend our Maths Information Session' today.
October 2016
During this week in Talk Time we have been thinking and speaking about babies and how we have changed and grown. We looked at lots of things babies need and discussed why they need them and why we don't anymore. Lots of fabulous thinking!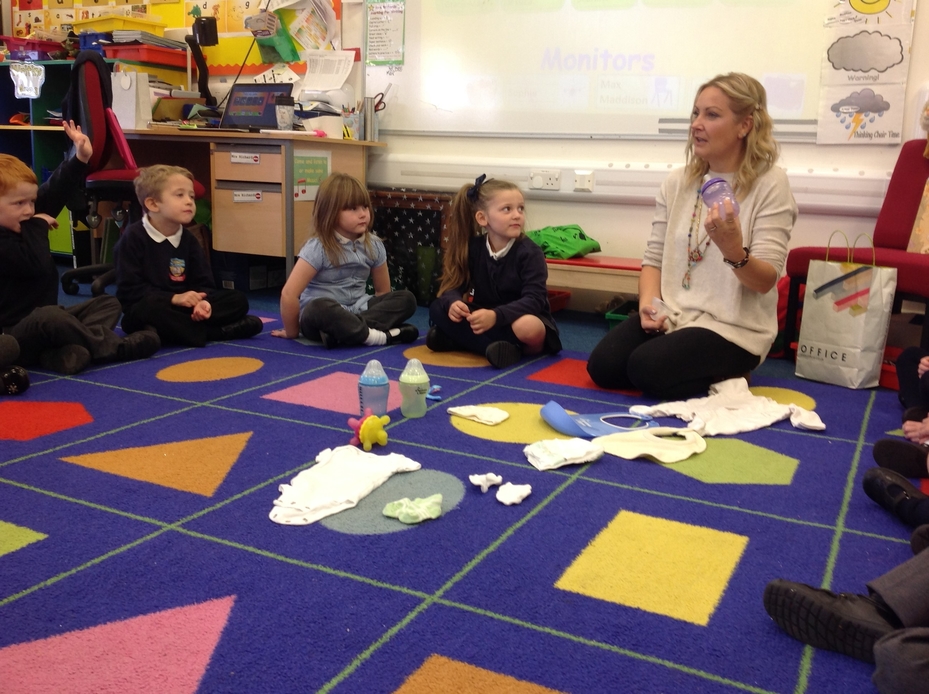 This week we have made porridge for snack time...yum, yum!
.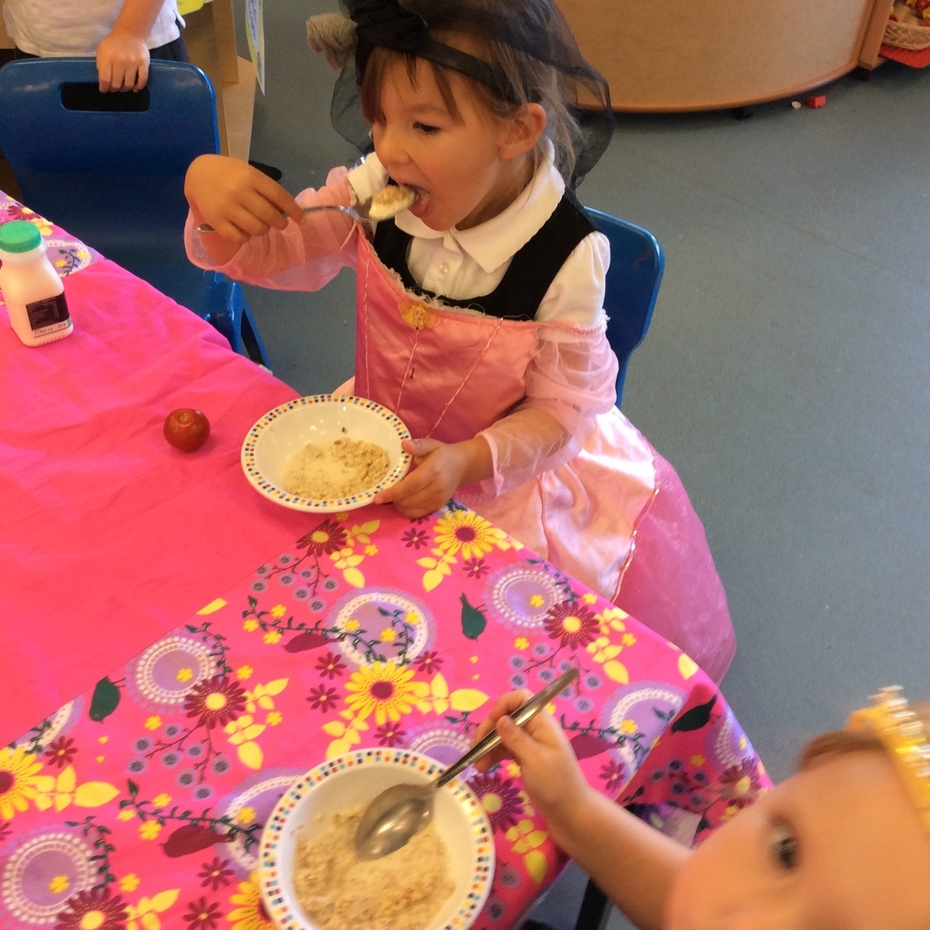 2D Shapes!
Piper's and Tiger Moths have been having lots of fun with 2D shapes! We have made shape pictures, been on a shape hunt and played lots of shape games!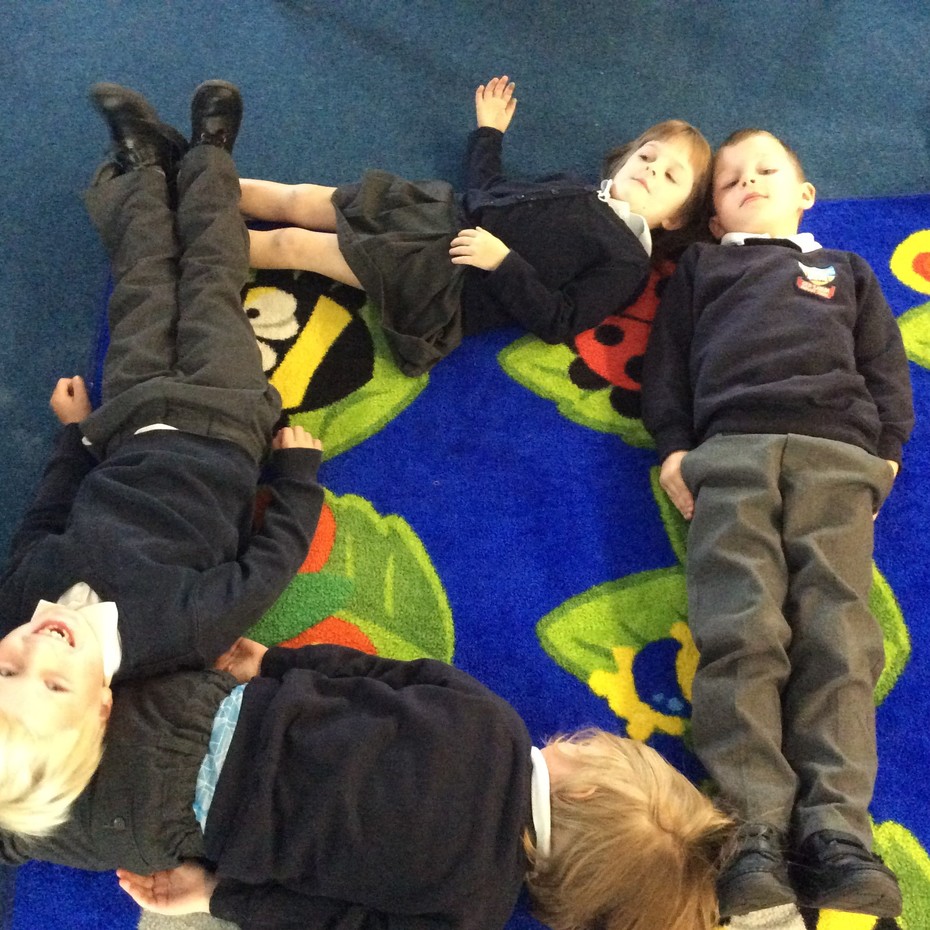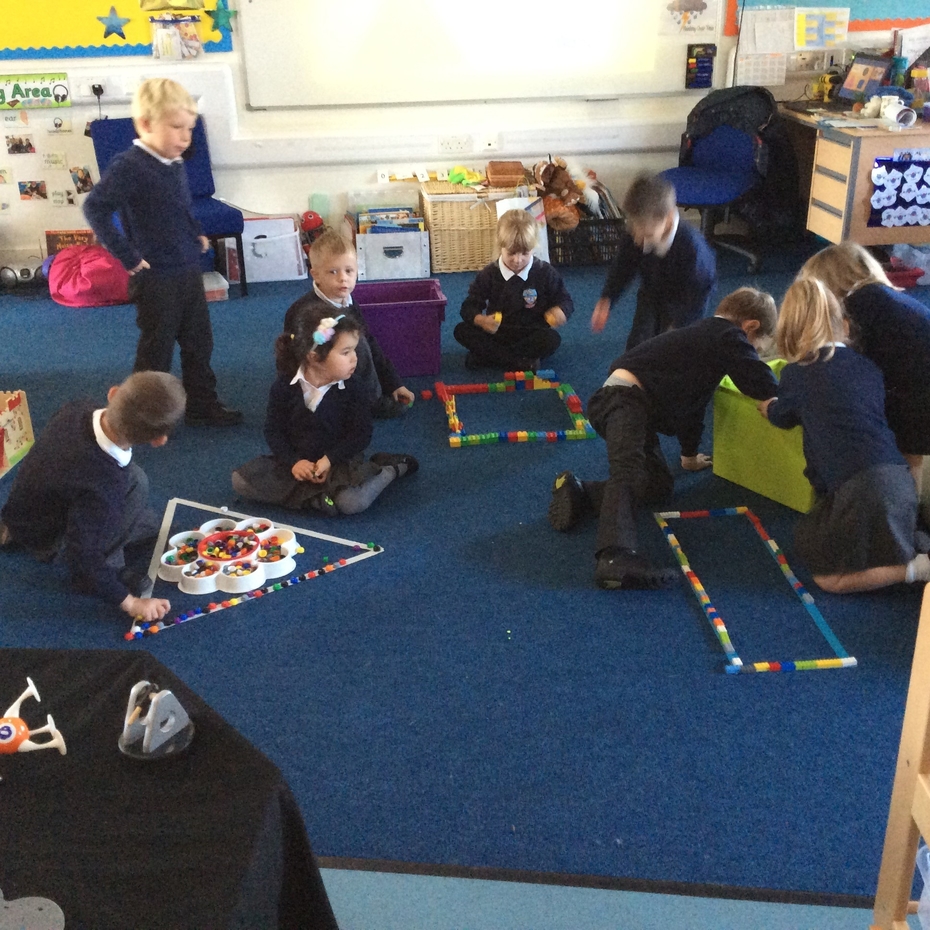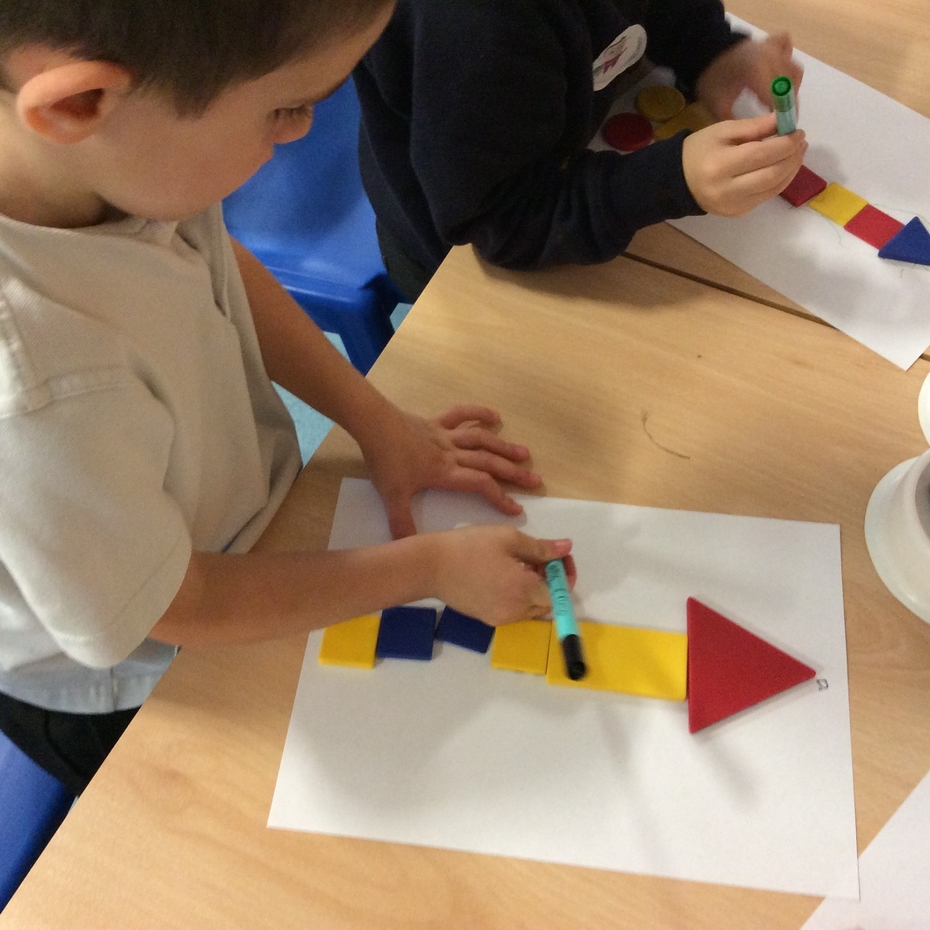 Reception
Welcome to Old Sarum Primary School! The children in Pipers and Tiger Moths have made a fantastic start to school life and we are so pleased to see how independently they are coming in!
Information for parents:
Curriculum overview - Autumn 1
Home Learning expectations and support
September 2016
The children have been exploring our indoor and outdoor areas...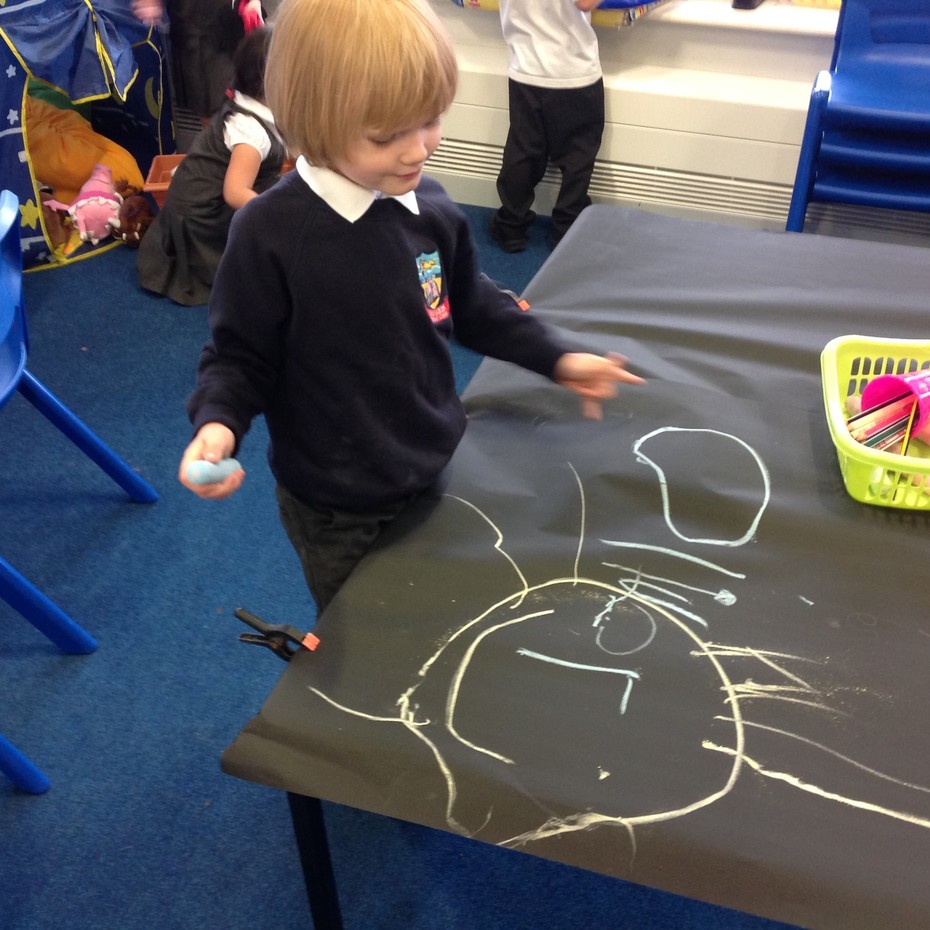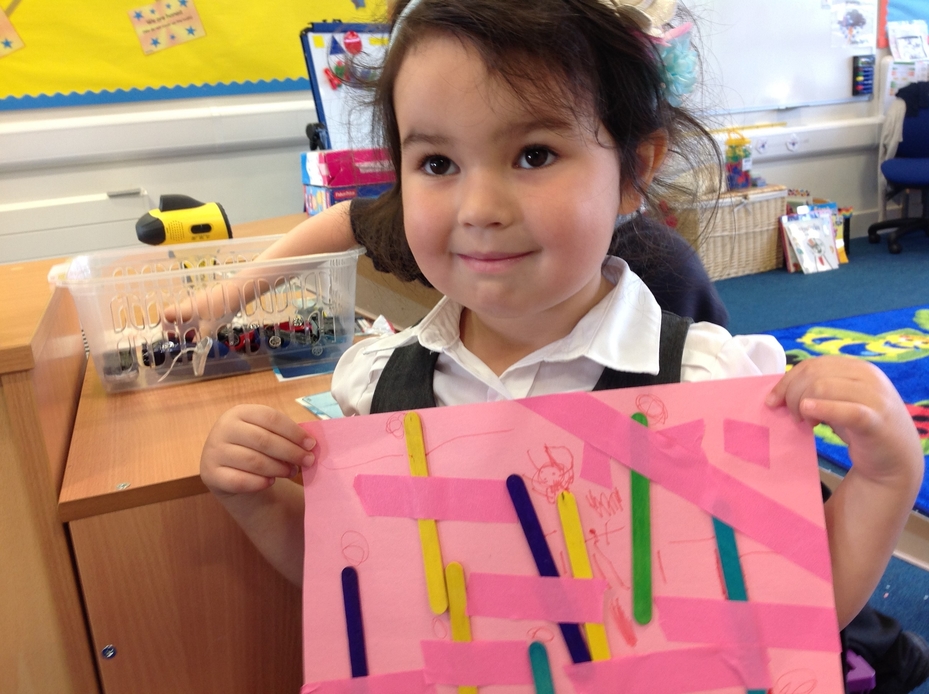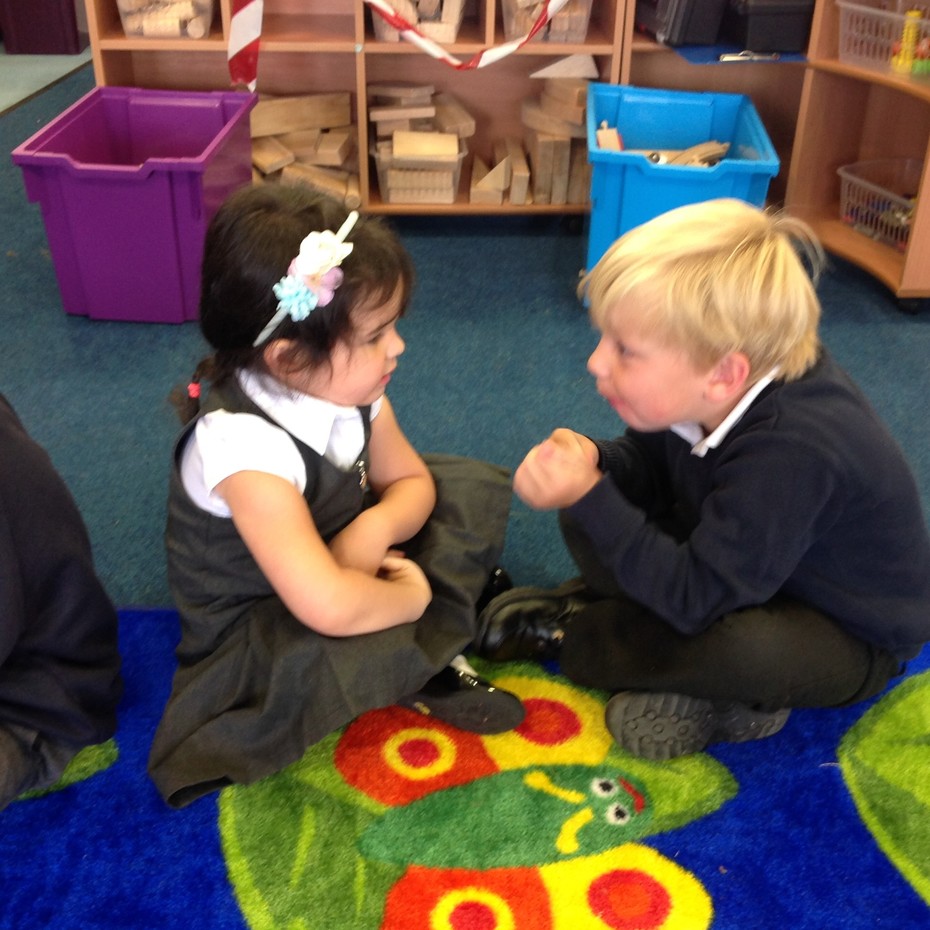 In 'Talk Time' we have been learning to talk with a partner.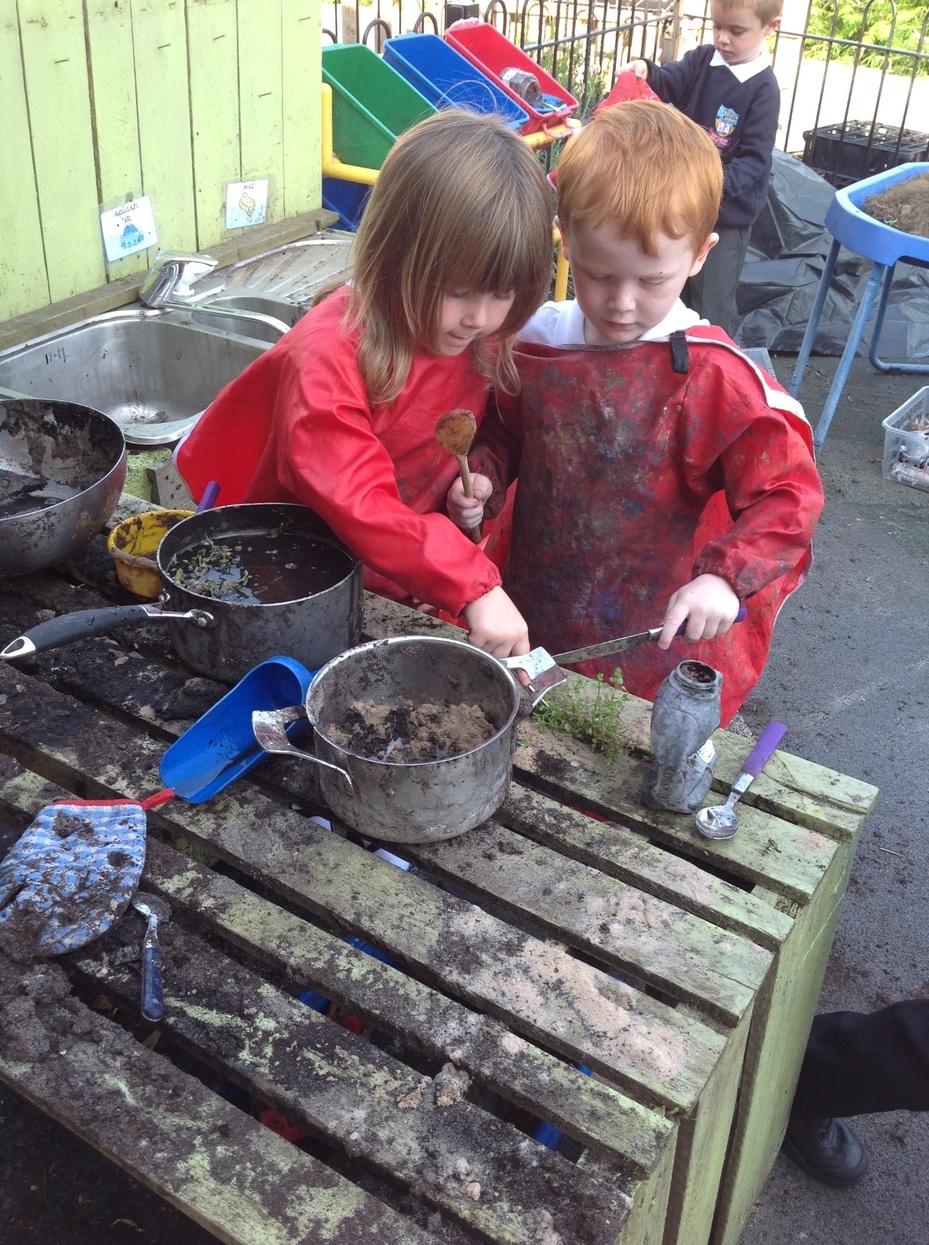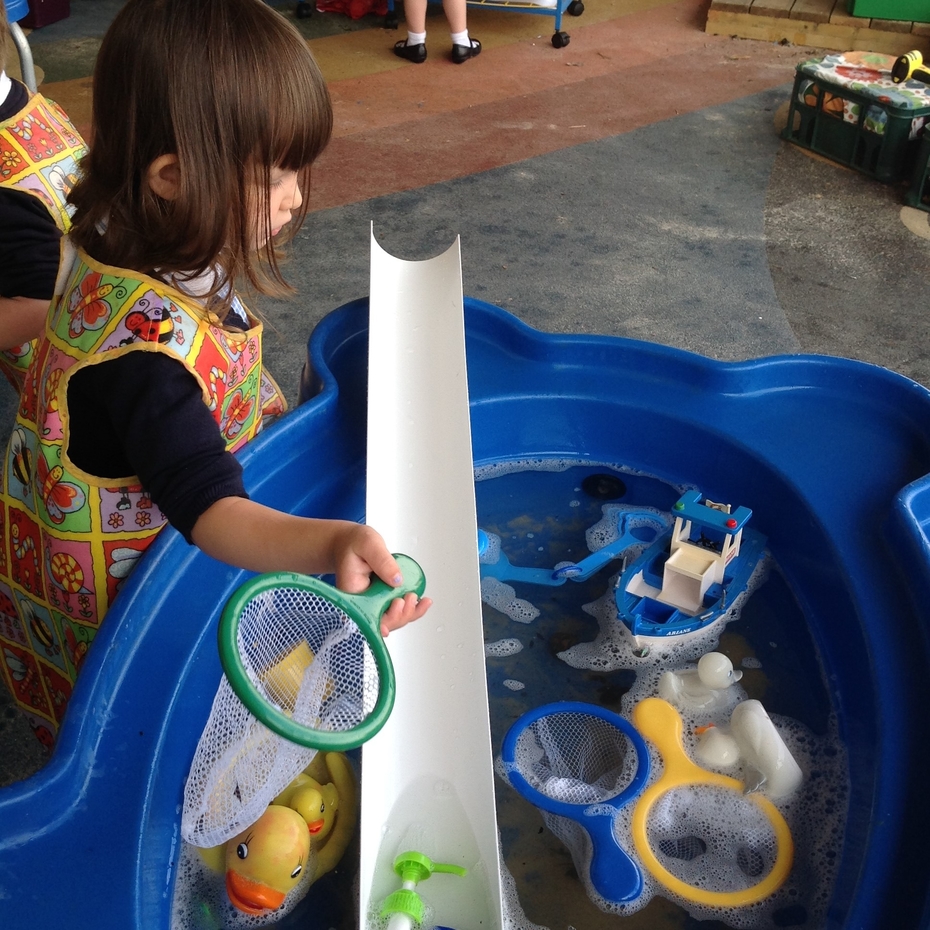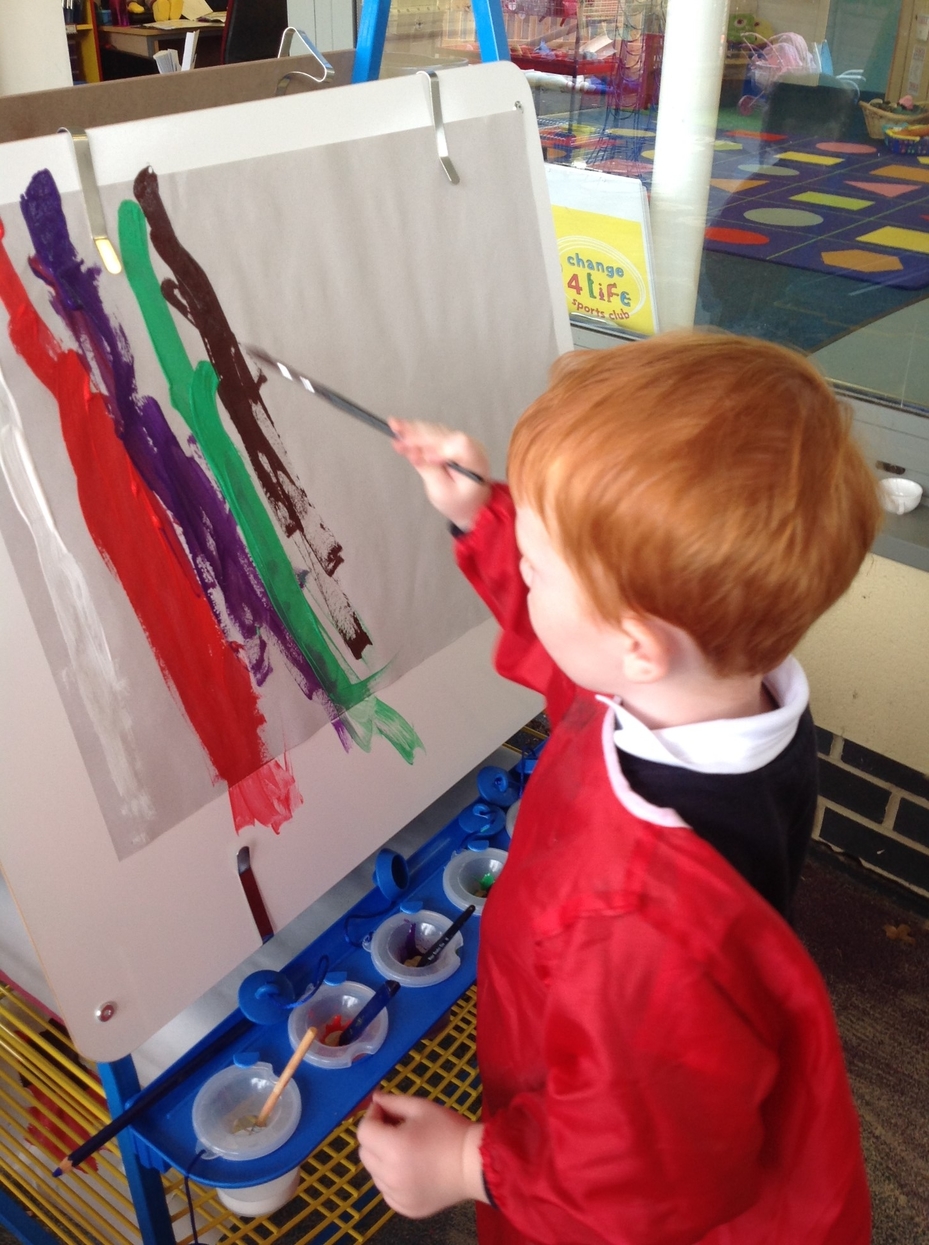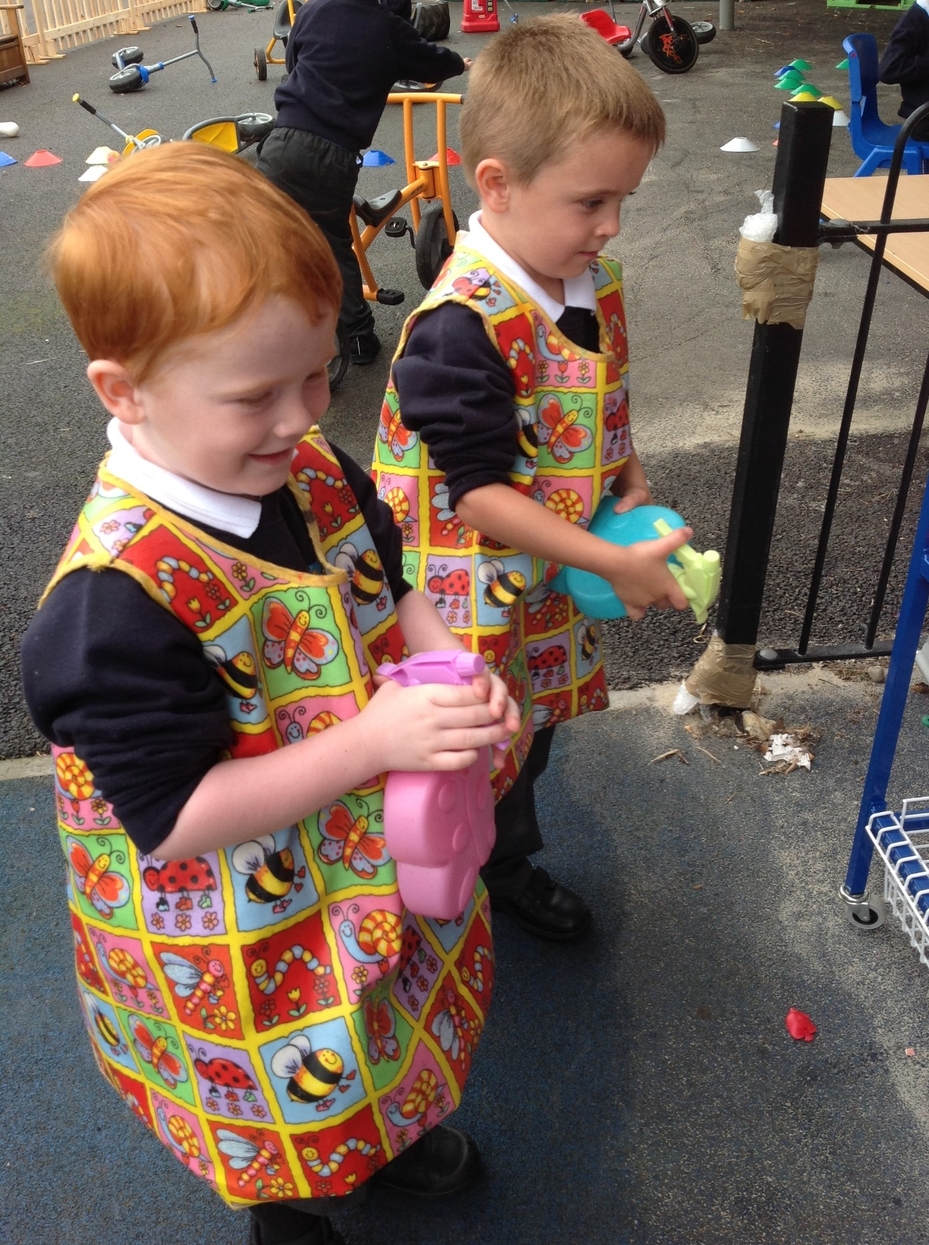 In 'Hand Gym' we have been developing our skills ready for writing...
Reception have been really keen to use their writing skills in independent learning time this week!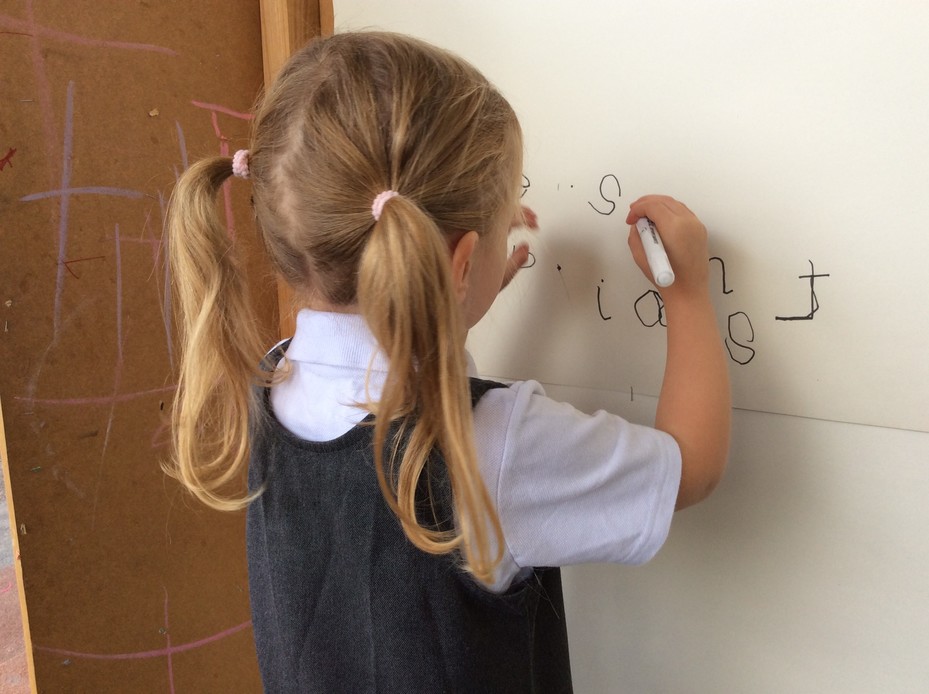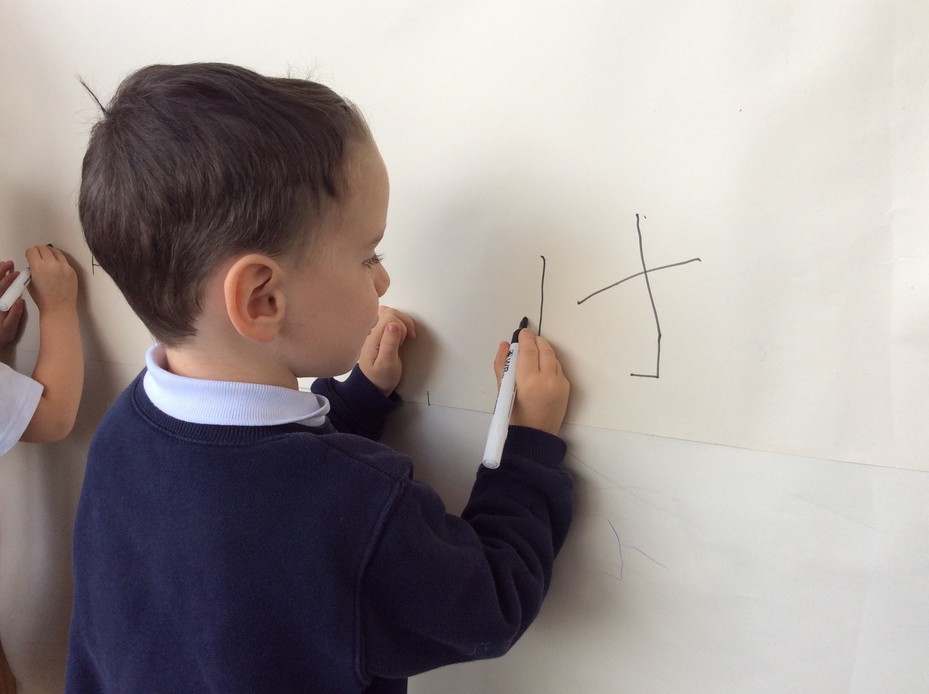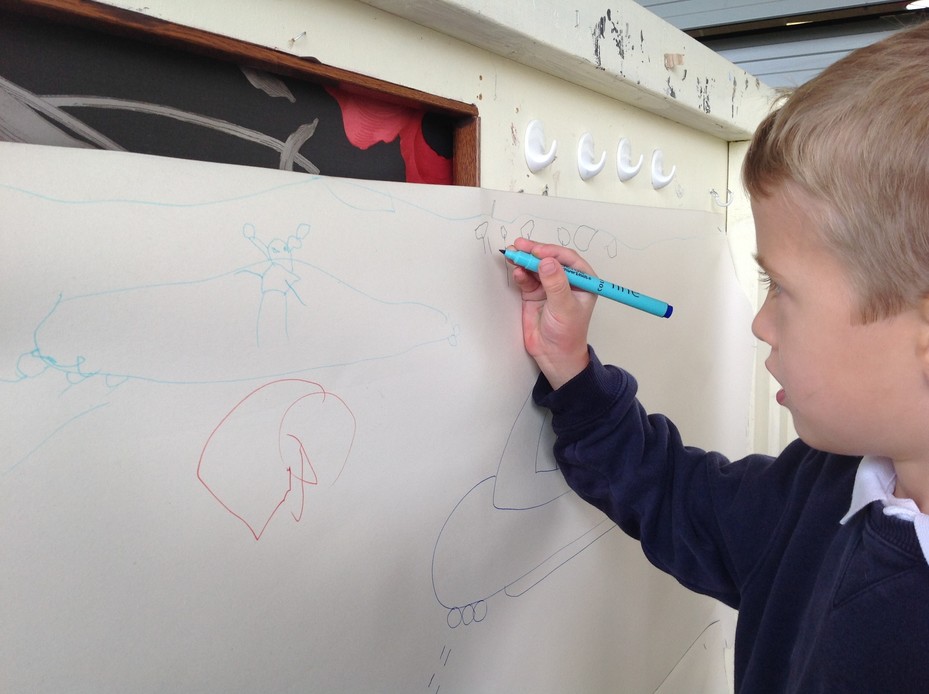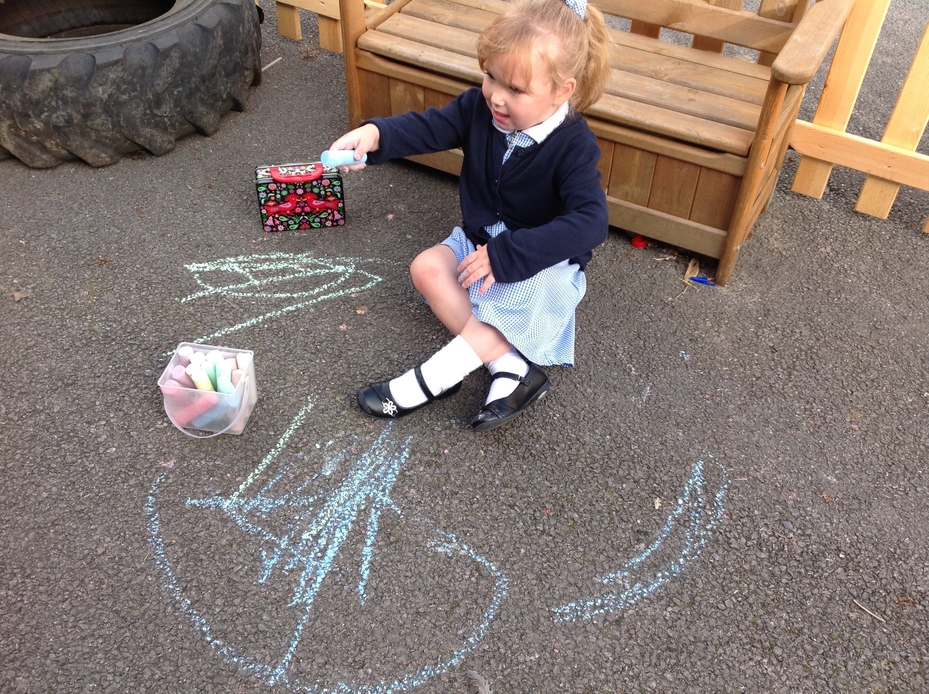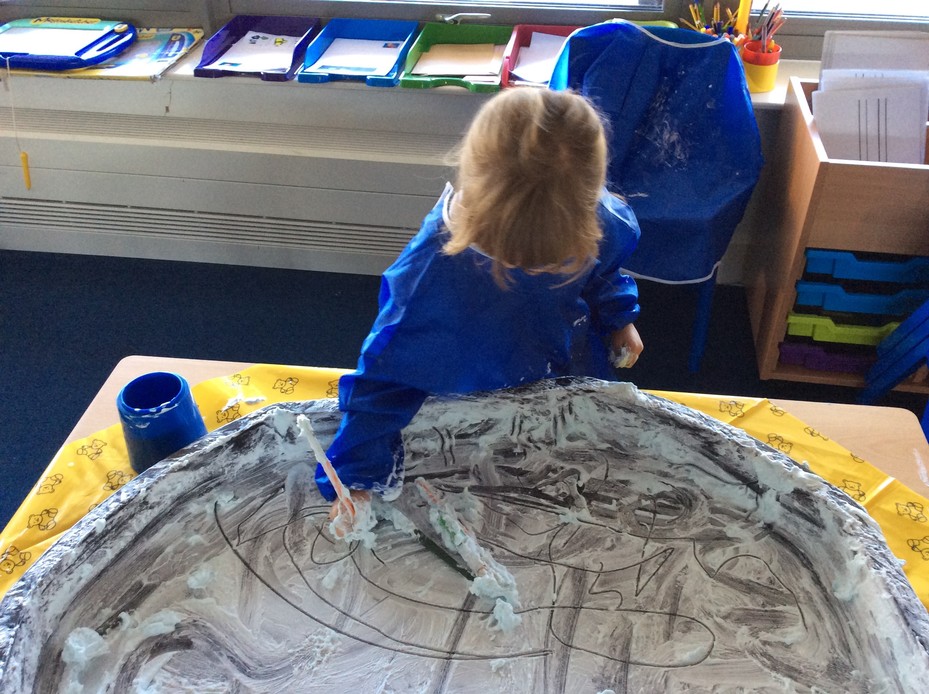 This week we made our own toast for snack time!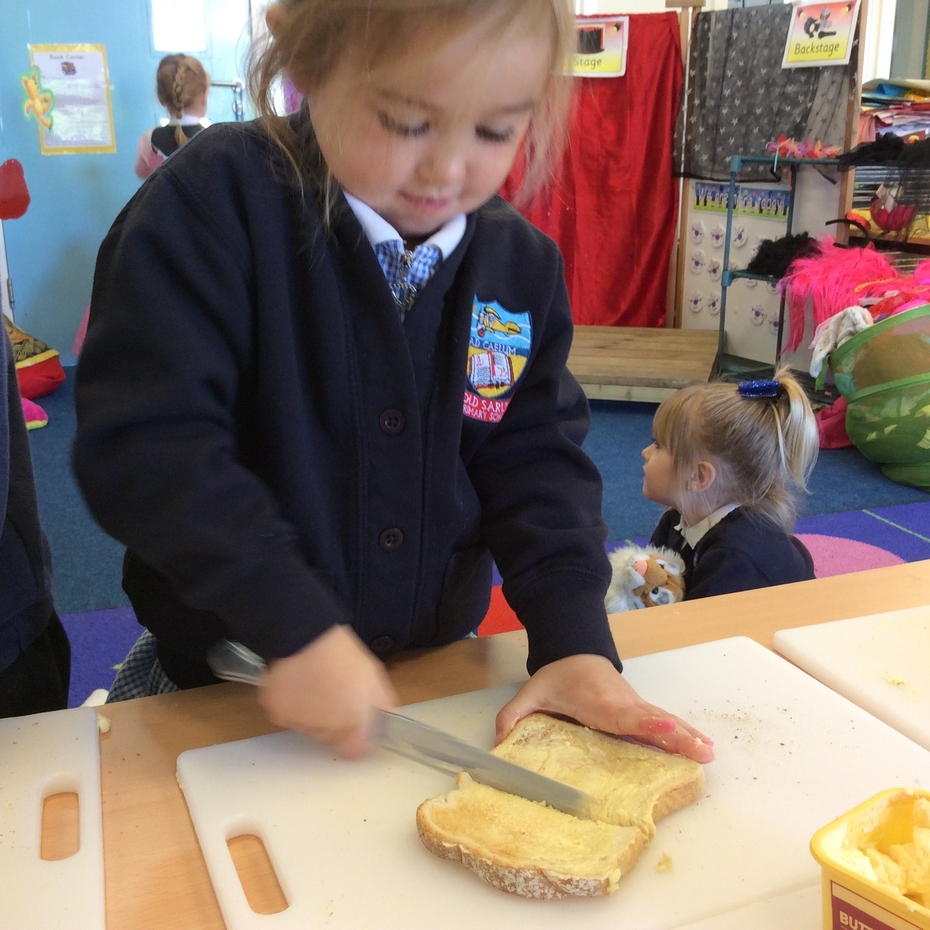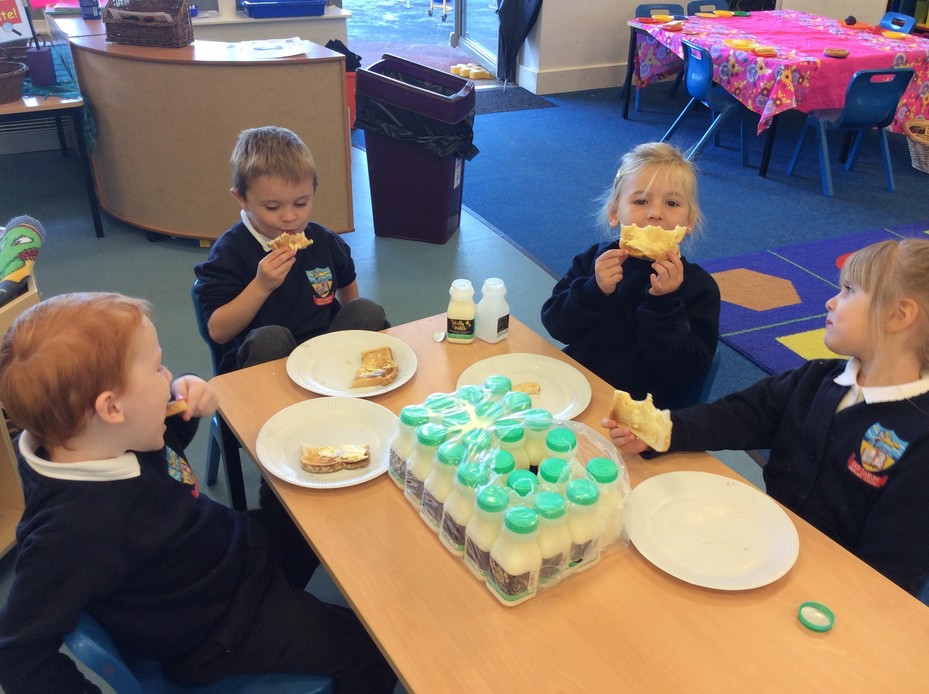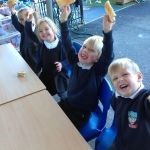 Some of the children have shown a keen interest in fossils and dinosaurs so we have created a dinosaur dig in the builders tray.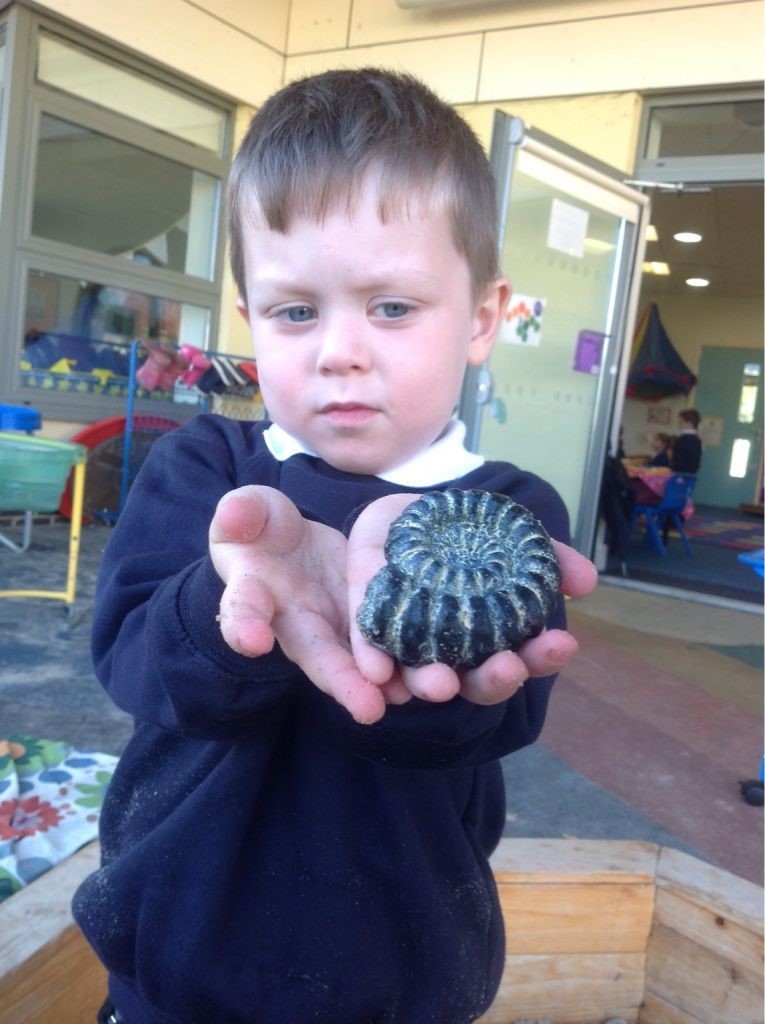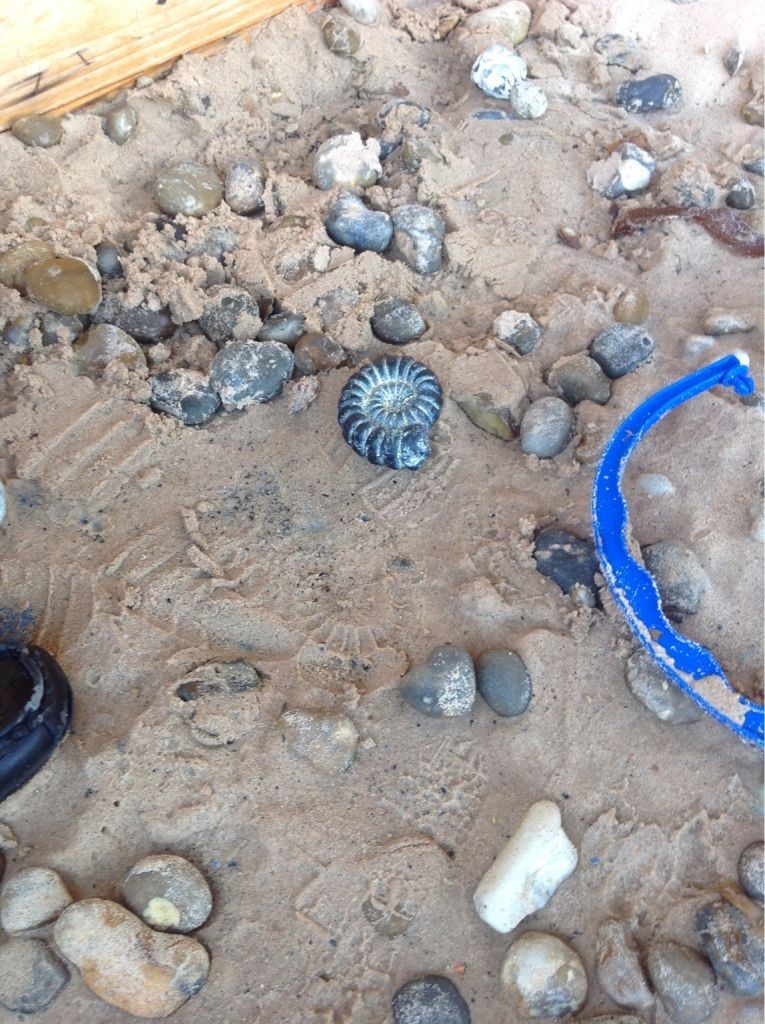 Many of the children have shown an interest in playing instruments, using the cd player and dressing up so we have created a stage for them to perform on.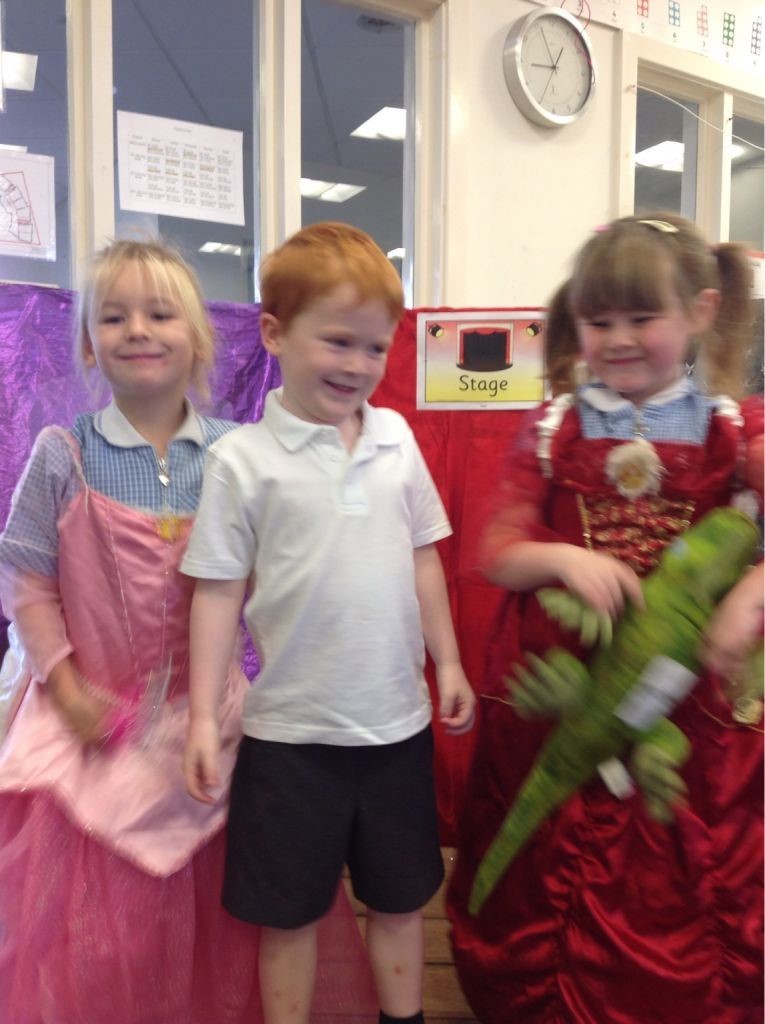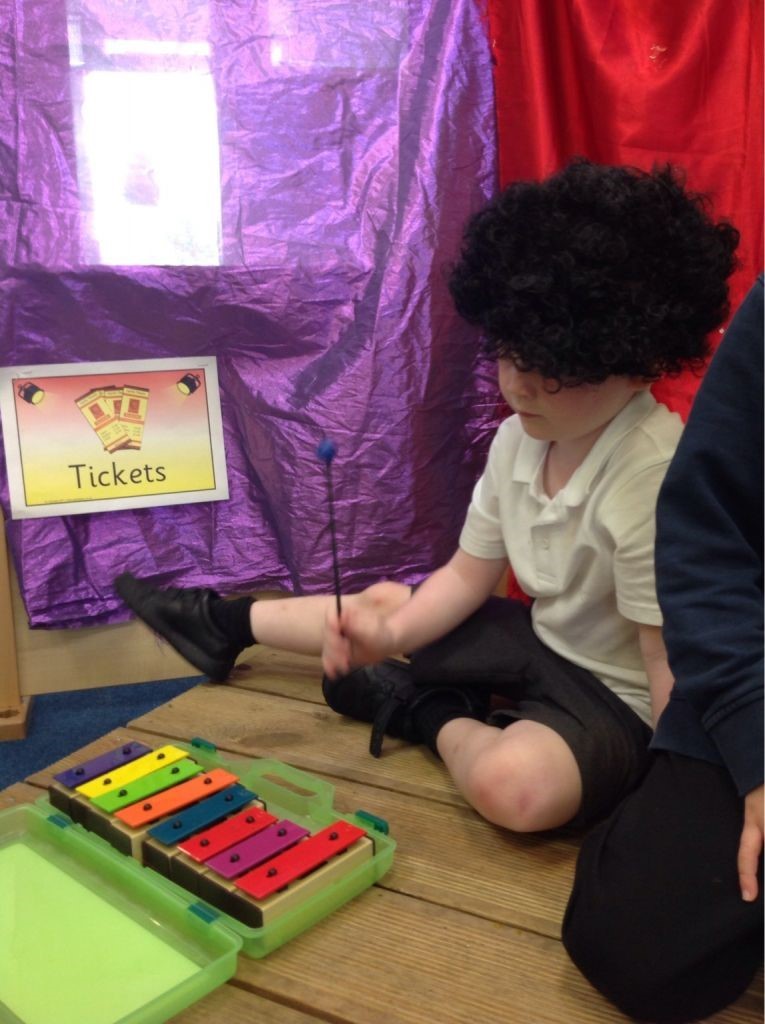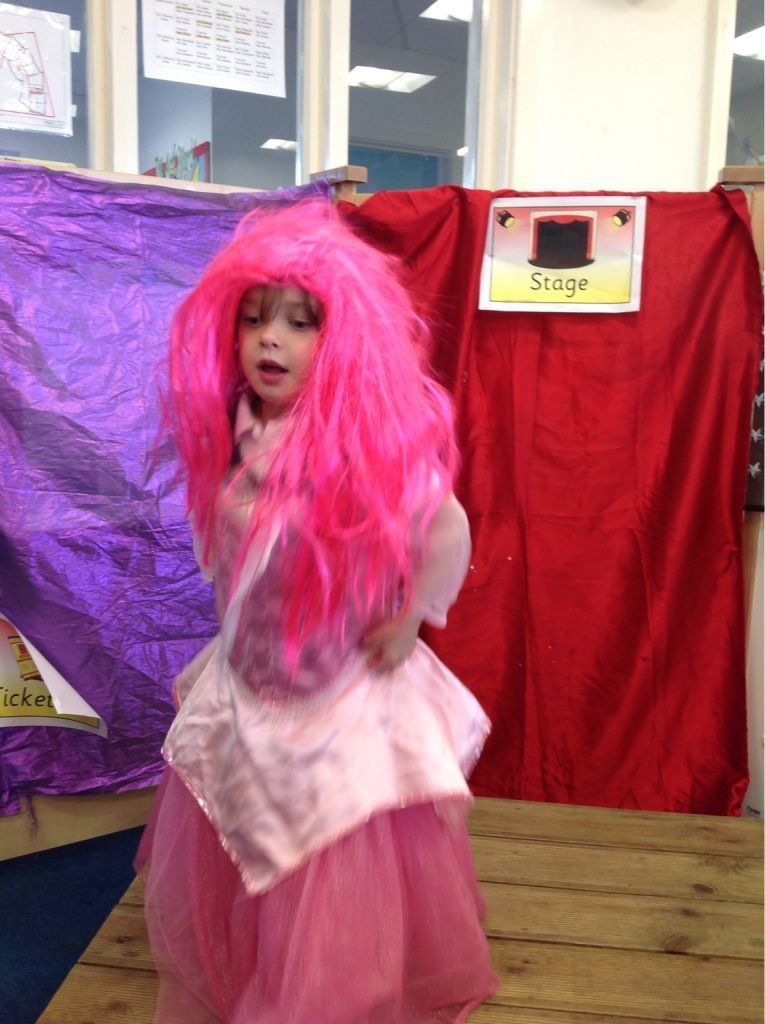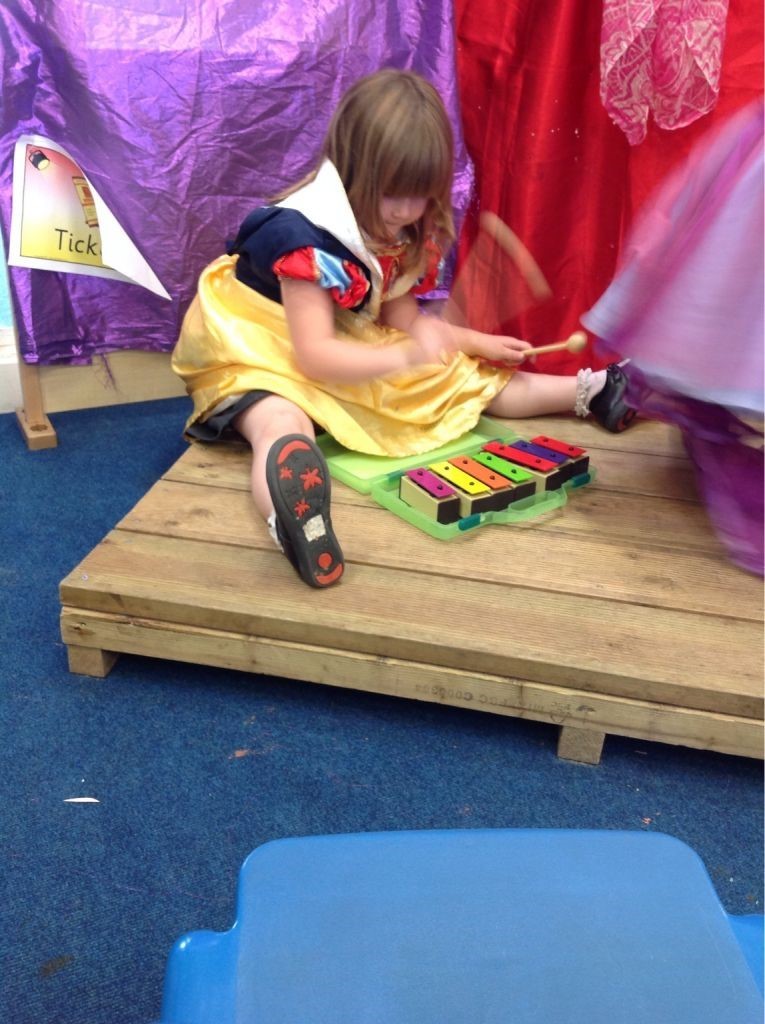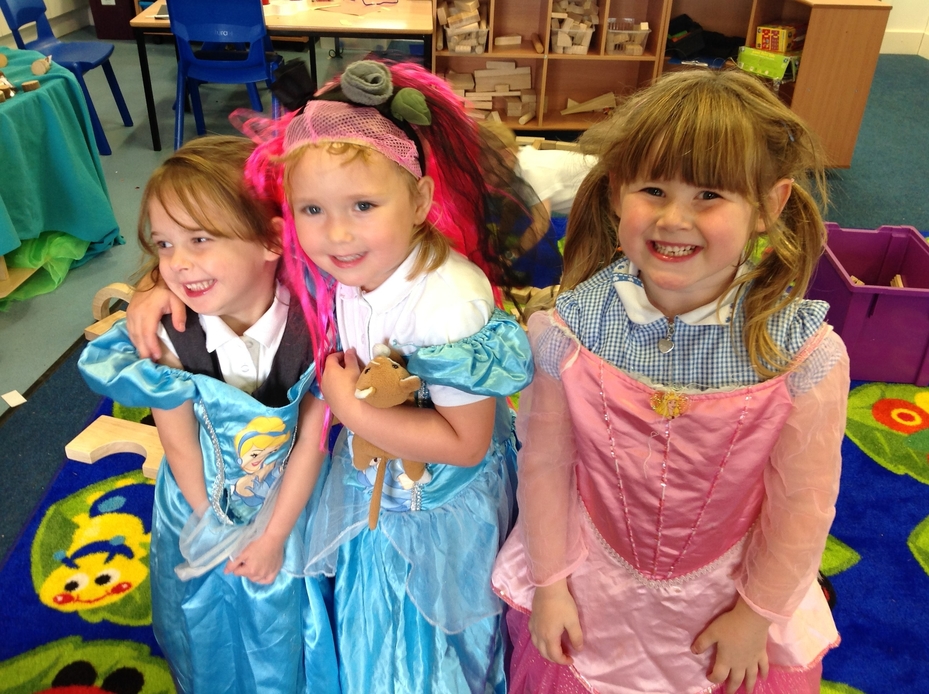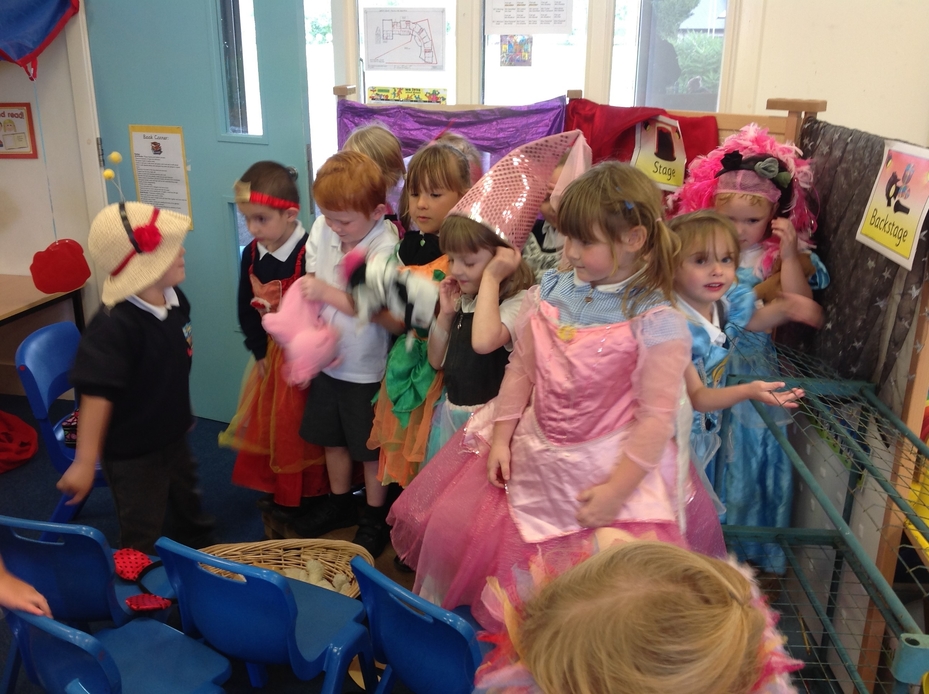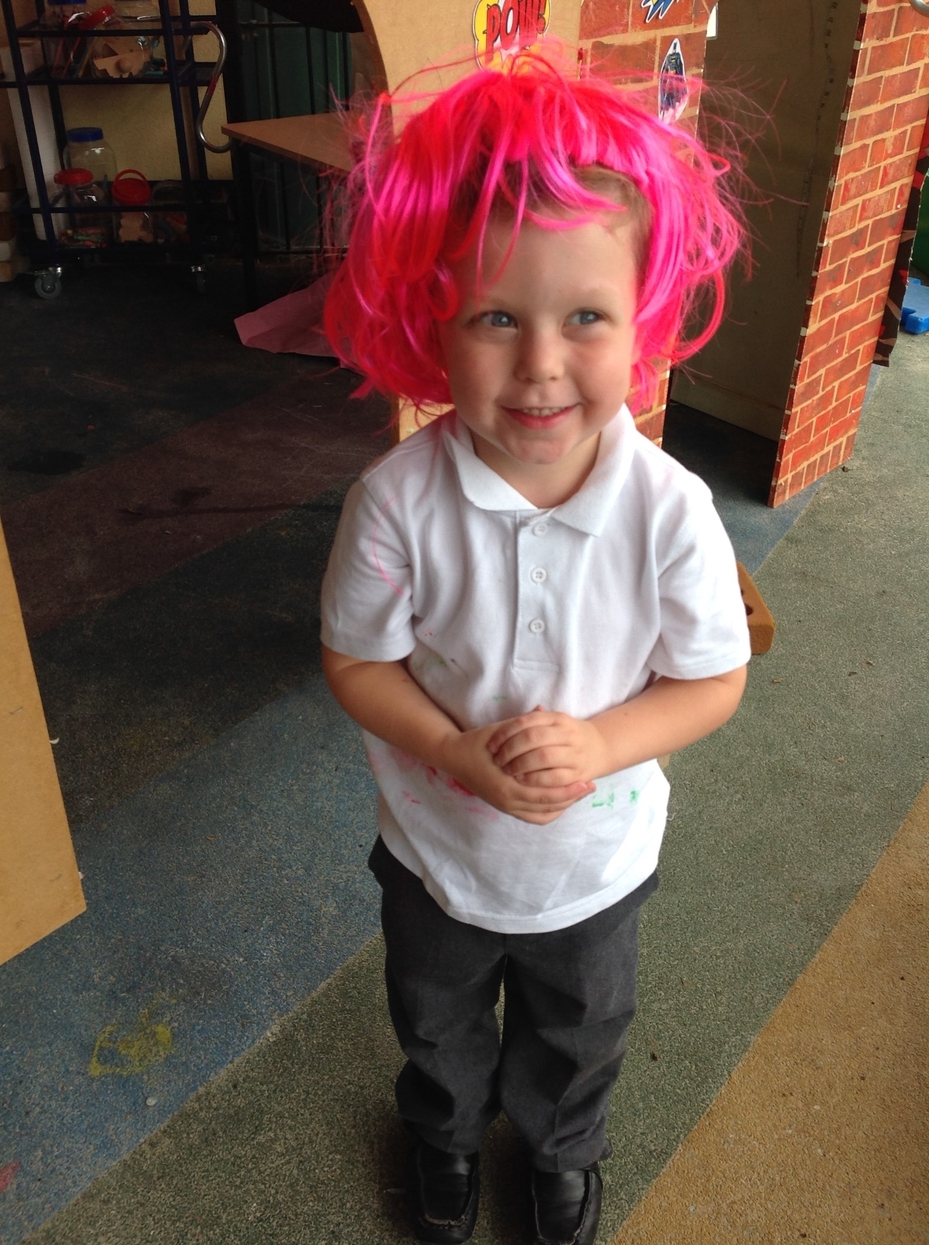 This has been very popular!