Orienteering - Key Stage 2
The children worked in pairs and used their map reading skills to work out which controls to go to, in the correct order, at pace. They worked reciprocally, and were very speedy in finding their routes. Lots of fun was had by all.
Kurling - Key Stage 2
On 24th January, two teams took part in a Kurling competition at St Edmunds school. They learnt new skills and continued to develop their abilities as leaders and team players. The children felt very successful following the tournament and enjoyed scoring points by rolling the discs into the target circles. Team 2 came second overall and will play in the final. We wish them the best of luck!
Match Reports
Year 3 and 4 Football
On Wednesday morning some year 3 and year 4 pupils from Old Sarum Primary School along with nine other schools from around the area took part in a football tournament organised by St Edmund's Girls' School. Unfortunately we didn't manage to place in the top 3 despite Ethan scoring 10 cracking goals and some fantastic saves by Nadia. The morning was enjoyed by all and Mrs Tubbs was impressed by the overall team performance, particularly their sportsmanship.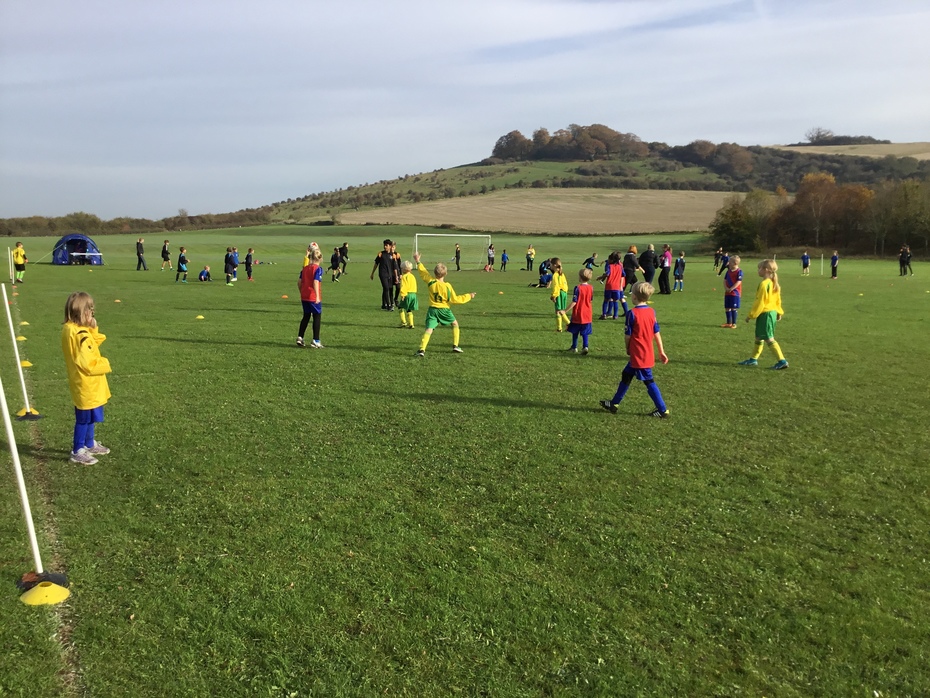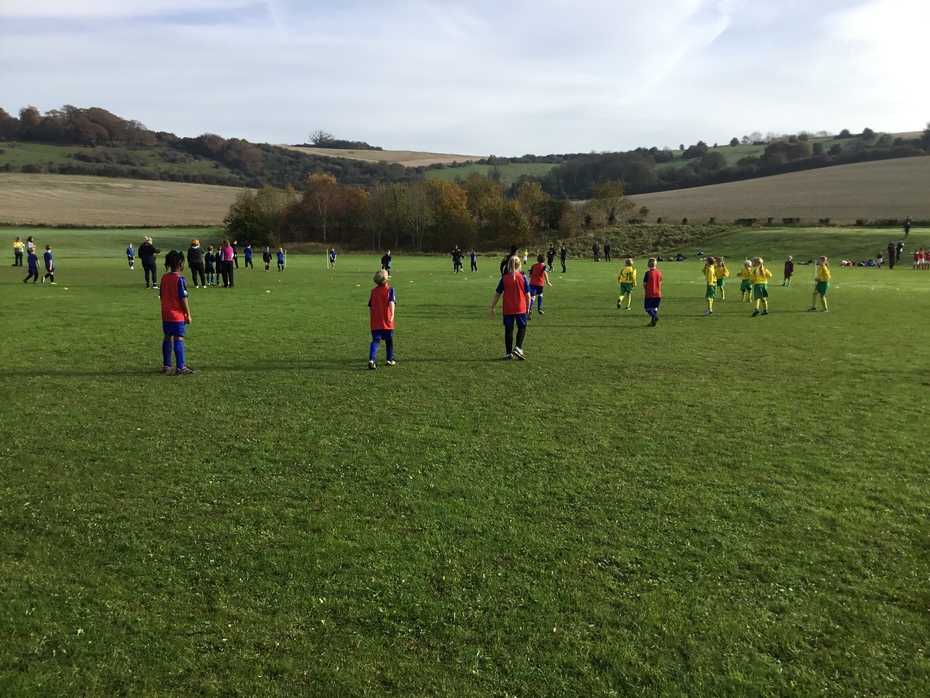 Sainsbury School Games
Katlin Winter represented our School in Marlborough on Wednesday 8th July, where she presented her flag in the opening ceremony. She designed her flag and won the competition back in March. The flag looked fantastic and it displayed the school game value of 'honesty'. She also got the opportunity to spectate in a range of other sporting events such as trampolining, gymnastics and table tennis. It was a great morning with a fantastic atmosphere. Well done Katlin!
area sports
Children from year 5 and 6 participated on Wednesday 8th July. They had a fantastic time, competing in many different competitions against lots of other schools.
The children did exceptionally well with many of them reaching the finals in their event. They all showed great resilience and effort!
Josh Green came 3rd in his final. He stood on the podium and was presented with a certificate and medal! Well done!
Sports morning
Sports events
On Monday 20
th
premier sports will be hosting a fun morning of different sporting activities for some of the classes.
Year 1: multi skills
Year 2: advanced multi-skills
Year 3: fencing
Year 5: fencing
In September, it may be that premier sports will continue these activities and many more, as lunch time and after school clubs. We look forward to the taster sessions!
Wimbledon
Wimbledon 2015
On Wednesday 1
st
July, 8 children accompanied Miss Adkins and Miss James to Wimbledon. It was a glorious day and the children were fantastic. They were very excited about the day and although they had a very early start they were able to last all day and were still full of enthusiasm when they returned. They children watched a variety of tennis games, both singles and doubles and both men and women. They were learning the scoring system and the rules of the game.
Small School Tournament
On Friday 20th March, 38 of our pupils from Years 3 – 6 took part in the Small Schools Games Tournament at St Andrews School in Laverstock. We sent 4 teams to compete in netball, skittleball and 2 different aged teams for football. All teams played fantastically well and our achievements were outstanding in all sports! Our skittleball team came 1st out of approximately 20 teams and our netball team came 2nd against Bemerton St John Primary School. We are now the proud owners of several trophies which will be on display in the trophy cabinet in school. Well done to all who took part.
Tag Rugby
Tag Rugby- Tuesday 15/9/15
Children in year 5 and 6 took part in a Tag Rugby Festival at The Salisbury Rugby club. The children thoroughly enjoyed the day; taking part in a range of different rugby skills; such as kicking, tag and passing skills. The children competed in many games and showed great sportsmanship. Well done!
Tag Rugby
Year 5/6 children went to a Tag Rugby festival at Bishops School, they played extremely well in their division table, coming fourth. They went through to play more teams in the afternoon and overall Old Sarum School came 14th out of the 26 schools. Well done!
Cross Country
Children from Year 5 and 6, braved the cold conditions to take part in a cross country run. They competed against other schools in the Salisbury area and although cold, they did very well! They ran the 'Mini Marathon' course behind St Edmunds Girls' School in Laverstock. We only had one boy compete so well done to Michael in Year 5 and well done to our girls as they came 2nd place in the group competition.
Fundamentals
The year 1 children took part in a 'Fundamentals' tournament this involved a range of multi-skills activities focussing on co-ordination, team work, reaction, speed and agility, which were led by the Sports leaders at St Edmunds Girls school. The children enjoyed the day and had a great time. They were extremely brave as the activities were all outside, well done year 1!
Street dance
Street Dance
Elevate, a local dancing company, have been working with every class in the school since September 2014. There have been some amazing performances and dance offs between the classes and the children have enjoyed every second of this experience. Elevate may be returning at some point next year.
Orienteering
Orienteering
Children participated in the next Orienteering competition, they did very well. Year 5s were having their first experience of Orienteering and they did a fantastic job. All children had a great time even in the cold!
Orienteering
A group of 10 pupils from year 5 and 6 made their way to Hare Warren to take part in an Orienteering competition. The children did well and are excited for the next competition!
Football
Girl's football
The year 5 and 6 girls played very well in the football fixture. They defended well and played as a team. They were finding space and using tactics to help them each game.
Football Fixture
Miss Edwards and Mrs Bradford took a team of 9 boys to a football festival on Thursday and were very proud of their team spirit and 100% effort. They all played fantastically well with several goals being scored and a super penalty that was taken by Owen C! A brilliant afternoon and they came 3rd overall - well done boys.
Well done Football team!
A team of 8 pupils from Years 5 and 6 went to a football tournament on Wednesday 1st October at the Laverstock and Ford Social Club site. The atmosphere was of a great team spirit and they all competed to a high level. They played many games against other local schools (15 schools took part in total) and all players enjoyed the opportunity to take part and felt they did their best. Great effort!
Gym Festival
Seven children from Years 3 and 4 took part in a Gymnastics Festival last Thursday at St Edmund's Girls' School in Laverstock. They completed a round robin of activities such as; handstands, trampoline jumps, rolls, balance beams and routines. The children tried very hard and gave each activity a 100% effort. The children had a great time learning new skills and challenging themselves whilst meeting other children from local schools. The festival was a fantastic experience and enjoyed by everyone.