Hawks & Harriers
2018-2019
Welcome to our Year One page!
Year One is shared between two classes, Hawks Class and their teacher Mrs Maddison and Harriers Class with Miss Dodd. These classes are supported by our teaching assistants Miss Penny and Mrs Smith. Below are a few details about how we organise the week and what the children will need in school.
Monday - PE kit for Hawks and Harriers class.
-New spellings sent home.
Tuesday - PE kit for Hawks class.
Wednesday - Home learning to be brought into school.
Friday - Spelling quiz.
- PE kit for Harriers class.
- New home learning is given to the children.
We would also like to thank you for all the effort that went in to the children's home learning during the summer holidays. They have thoroughly enjoyed sharing their knowledge and creative ideas with the rest of the class!
Term 5
Welcome back! I hope you have had a great Easter break! Thank you for all the home learning tasks that have been handed in. This term in literacy in both the Harriers and the Hawks class will be learning about Dinosaurs they were very surprised to come back and find that there had been a Dinosaur in the classroom! They had also found an egg which we are currently waiting to hatch. The children have been guessing which type of Dinosaur it could be.
The children will also be learning this term;
Maths - multiplication and division and fractions.
Science - observing, planting and watching plants grow.
Topic – campaigners which we will be focusing on Emily Davidson and Rosa Parks.
D&T – Healthy eating
RE – Judaism
PE – Traditional dance and simple movement patterns.
Evacuee day
On the Friday 5th April the children had the opportunity to have an evacuee day. Our day started when the bell rang at 8:45 am and the children lined up at the door and waved goodbye to their parents. Once the children had put their belongings away the children got on a train and began their journey as evacuees. The children had the opportunity to experience life as an evacuee child by experiencing the air raid siren, playing games that they would have played during World War Two, looking at ration books and having the opportunity to plant vegetables to dig for victory.
World Book Day
To celebrate world book day the Harriers class enjoyed dressing up as there favourite book character and talking about their favourite books.
We were also lucky to have a visit from a famous author Michelle Robinson.
In the afternoon we looked at one of Michelle Robinsons books 'There's a Lion in My Cornflakes' and created our own cereal boxes.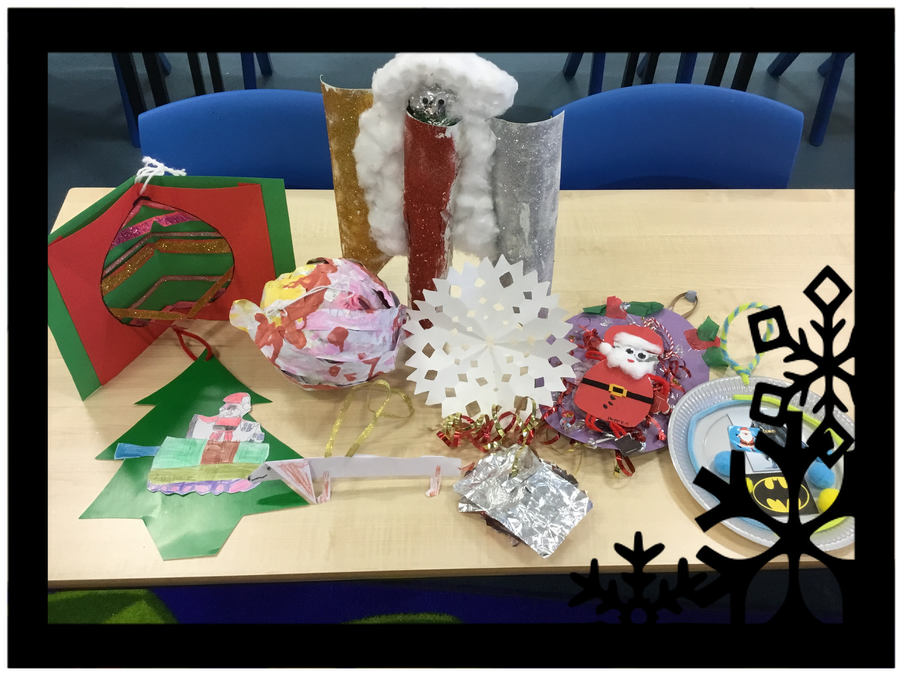 Getting back into the swing of Term 2 - trips and P4C ...
Firstly, we would like to welcome you all back into the second term of this school year and what a start it has been!
We have had a very busy week this week in year 1! On Tuesday we had our Philosophy for Children (P4C) day where we explored lots of philosophical questions. We mainly focused on whether it is a good idea to control the weather or not and which numbers are the most important. A lot of the children decided it wasn't a good idea to control the weather as it could effect the plants and animals which would ultimately effect us! And some also wanted snow or sun all the time - wouldn't we all?!
On Thursday we went on our first school trip to Old Sarum Castle as part of our 'We Are Great Britain' topic. The children loved the day exploring the castle grounds and are very knowledgeable about the different features of castles - ask them about what features are good for defending against potential enemies!
Thank you to all of our wonderful adult helpers! - We wouldn't have been able to run such a successful trip without you!!
BREAK IN AT THE SCHOOL IN YEAR 1!
The children came into school this week to discover a particularly gruesome crime scene! There were dirty footprints, breakfast foods had gone missing, chairs were broken and muddy sheets were left at the scene.
The children put on their police badges and detective hats in order to get down to the bottom of what had been really going on in the 3 bears house ... was it really Goldilocks like we all originally suspected or was there someone else involved? Stay tuned to find out who really broke into the 3 bears house and will the detectives of the Harriers and Hawks division manage to get to the bottom of it?
Thursday 21st September 2017
This week we have been busy looking at using capital letters and full stops in non-fiction writing. Below is an example of this
Week beginning 12.6.17 - This week the children will be taking the phonics screening test. This is a relaxed experience for the children and they are used to the format of the test. I would like to wish all of the children good luck and know they will work hard as they always do!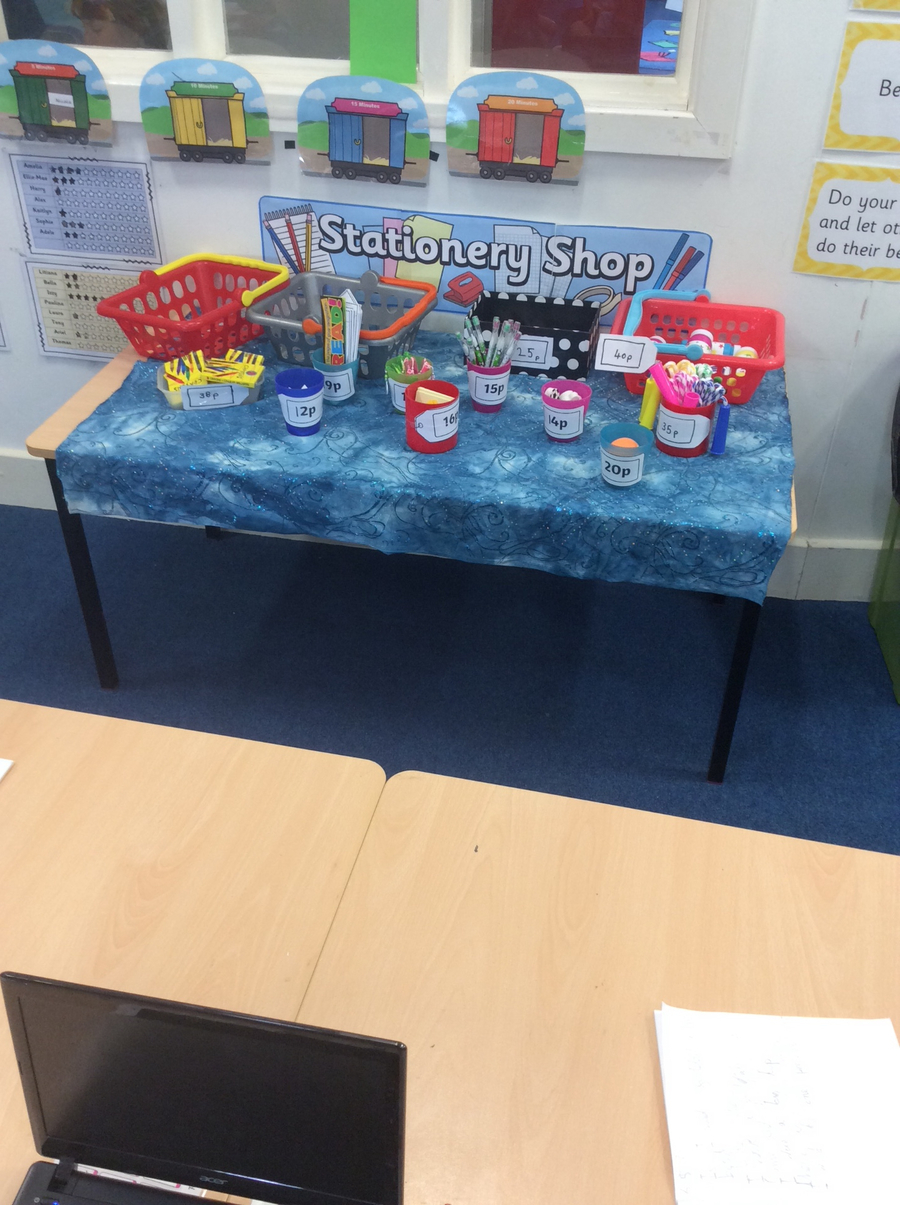 5.6.17 - This week in maths we are learning all about partitioning and exchanging. Throughout the week the children are earning 1p coins for their good learning. On Friday the children will be exchanging 1p coins thinking about how many tens and ones they can swap their earnings for. They will then be able to buy items from our class stationary shop!
'I will need to exchange 20 1p's for 2 10p coins if I want to buy something for 20p.' - Izzy.
'I will need to save 30 pennies to swap for 3 10p coins.' - Yaseen.
Summer Term 2
Topic - Weather Reporters
Science - Everyday Materials
Literacy - Creating our own stories, poetry, instruction writing.
Maths - Shape, space and measure, problem solving, writing numbers in words.
D&T - Moving pictures.
Music - Exploring percussion instruments.
RE - Shabbat.
PE - Ball Skills and Team Games.
Spring Term
We have been very busy since Christmas doing lots of exciting learning in Year 1. Our first topic was Castles. We did lots of non-fiction writing about the features of a castle and reenacted the Battle of Hastings. We were also very lucky to have local author Graham Martin come in to the class and talk to us about a book he has written about Old Sarum Castle.
In D&T we were learning all about healthy eating. We talked about fruit and vegetables which led to us designing and making our own salads! This linked well with our Science topic of plants as we planted and grew our own cress to put onto our salad.
We then moved onto our topic 'Zambia'. This linked nicely with Mrs Richard's and Miss Lawton's visit to Zambia over half term. We compared the country to our own and are very excited to share our findings with the Zambian teachers when the visit our school next term. We also learnt all about animals in Science. This not only helped us write fact files about different types of animals but also helped with fiction writing where we created our own versions of Handa's Surprise. We also linked this to our art work. We studied African patterns and made an African Sunset picture.
Hawk Class Gallery