History of old sarum
Old Sarum is the site of the earliest settlement of Salisbury in England. Located on a hill about 2 miles (3 km) north of modern Salisbury near the A345 road, the settlement appears in some of the earliest records in the country. It is an English Heritage property and is open to the public. For more details on the history of Old Sarum please visit http://www.english-heritage.org.uk/visit/places/old-sarum/history/
The school site in Pheasant Drive was developed in 2011 to accommodate a maximum of 210 children.

Wessex Archaeology and Time Team star Phil Harding opened the new Old Sarum Primary School in September 2011. Phil used some of the finds from the Wessex excavations at the site to explain to the children why it had been special thousands of years ago when it was used as a Bronze Age burial ground. The Bronze Age finds from the work have also inspired some of the public art in the new development.The Bronze Age cremation pots were dug up by archaeologists from the site of Old Sarum Primary School before the builders moved in!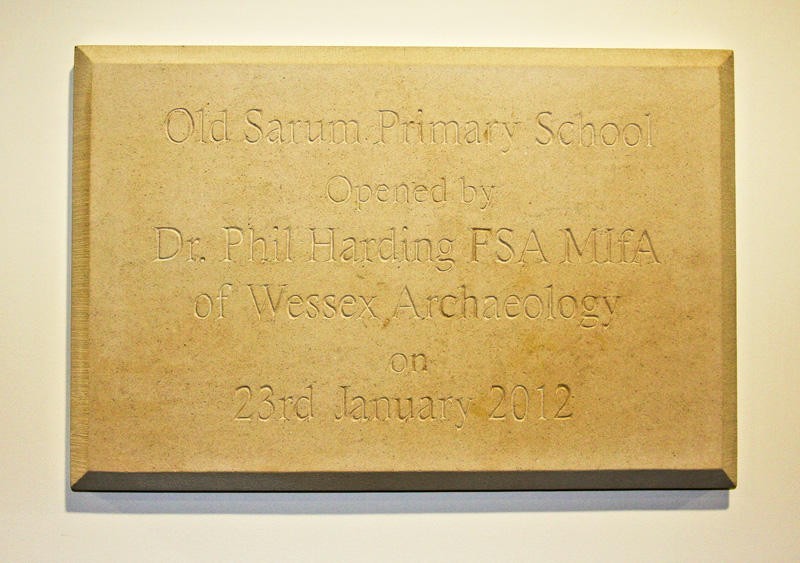 In 2017, the school underwent a large extension and we can now cater for up to 420 pupils. We are proud of our buildings and grounds which have been finished to the highest design standards. The school has two classes for each year group, a design technology room and a studio room in the new KS2 building.