Harriers Sophia
Hawks Eleanor
Tornados Bethan
Typhoons Finley
Falcons Sienna
Hurricanes Emilia
Lynx Eloise
Lysanders Freya
Apaches Lucy
Harriers Imogen
Hawks Emilia
Tornados Jesse and Maisy
Falcons Alex and Bella
Lynx Josh and Skye
Lysanders Isobel and Zack
Apaches Megan and Hamad
School Council
Our School Council is representative of all the year groups in our School. The children usually vote for a boy and a girl in their year group who will speak for them. They consider aptitudes such as willingness to take responsibility, bravery to speak up in front of others, and enthusiasm to become a leader to work with the staff to make our school a better place.
Meetings have an agenda and are chaired by the Year 6 pupils. The debates are lively and the 'Chair' ensures everyone has a chance for their views to be heard. Each child has an opportunity and a responsibility to bring to the meeting any matters that other children in the rest of school are concerned about or wish to bring to the attention of the Council. A senior member of staff acts as secretary and produces minutes that are distributed to the school community after the meeting.
We are immensely proud of the maturity and commitment our School Council members show. They have led a wide variety of endeavours such as co-ordinating improvements to playground behaviour expectations, been prepared to 'get their hands dirty' and clean out cupboards and organise storage for playground toys, and above all represented all the children both in and out of school with pride and accomplishment.
Wednesday 1st November 2017
Today the team were fortunate enough to tour the new building. They enjoyed exploring the new classrooms and are looking forward to the move in January. School councillors will now have the responsibility of reporting back to classes and discussing arrangements regarding playtimes and use of the new tech and studio rooms. What an exciting prospect!
Friday 16th June 2017
Community Links
Today our School Council were invited to attend and join the residents between 12.30pm – 1.30pm for a friendship lunch. Pupils had a fantastic time sharing fish and chips followed by trifle with the residents. The children were commended on their impeccable manners and how they embraced chatting with the residents.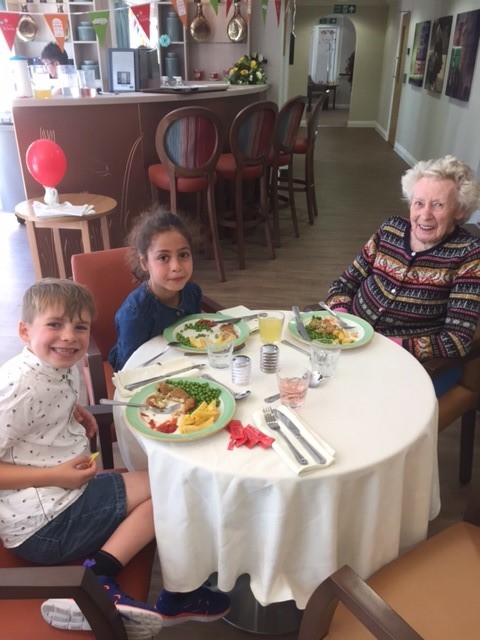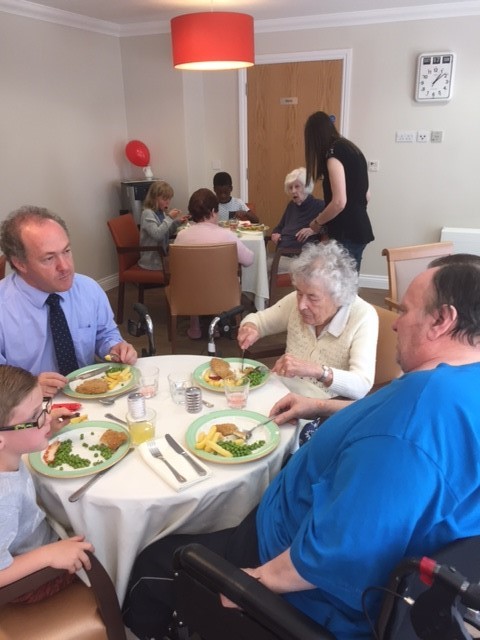 Thursday 6th April 2017
Today members of the school council met with the Chairman of Laverstock and Ford Parish Council, David Burton, to open the new park in Old Sarum. Earlier this year, the children took part in the playground consultation; looking at the drawings and expressing their views on the design. It was great for children to see the park in place and they enjoyed trying out the new equipment.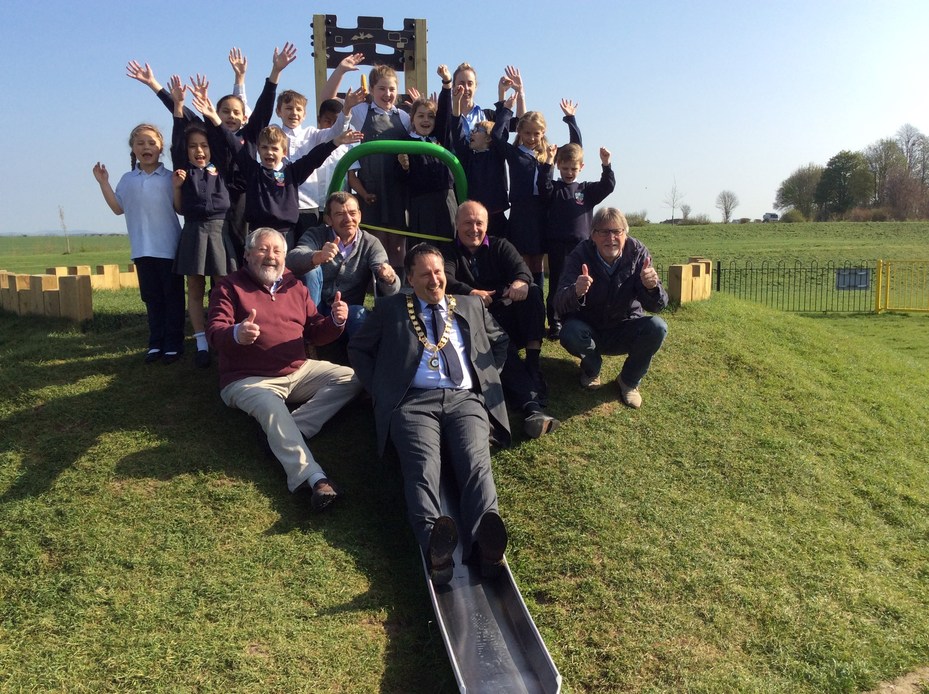 LOCAL SCHOOL CHILDREN OPEN NEW SOUTHERN CO-OPERATIVE STORE IN OLD SARUM
Old Sarum Primary School received a special invitation to cut the ribbon and open The Southern Co-operative's new food store in West End, Southampton, and received a £500 donation yesterday [22 March].
Old Sarum School Council will use today's kind donation of £500 to fund an exciting new project called 'The Old Sarum Challenge' where children will take on leadership roles and responsibilities within the school to become 'Learning Leaders'."
Wednesday 1st March 2017
Time Capsule Project
Today members of the school council and the team at Linden Home's met at Longhedge Village, Old Sarum to bury a time capsule which they have been busy collecting items for. Phil Harding from Time Team attended too. It was great for Phil Harding to be part of this as he opened the school back in January 2012. The children presented their items to the team, filled the capsule and took it to the pre-dug hole where they helped bury it with the spades provided. The children have enjoyed being part of this exciting experience.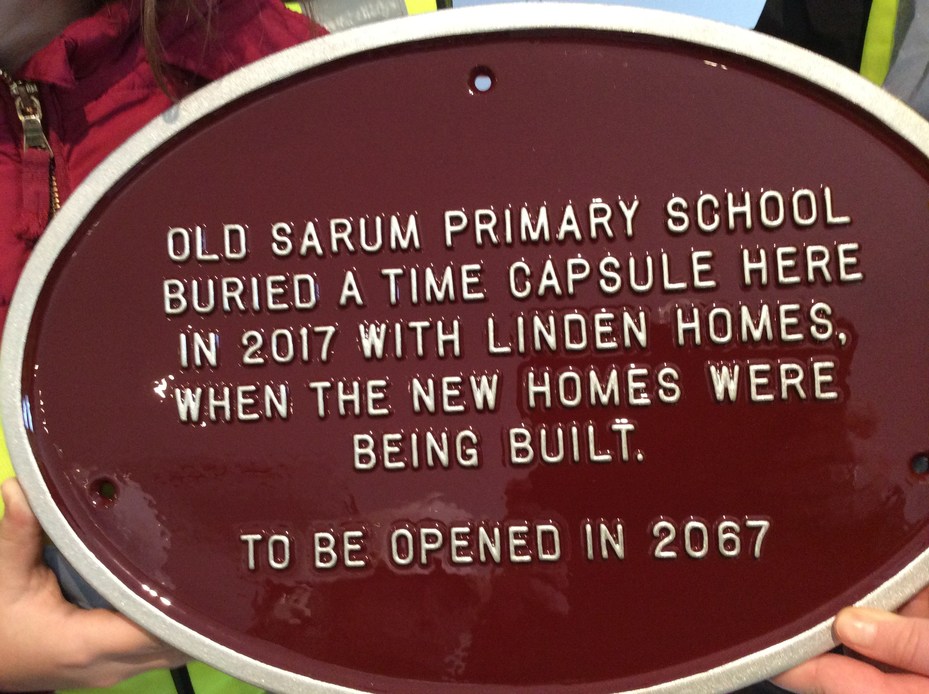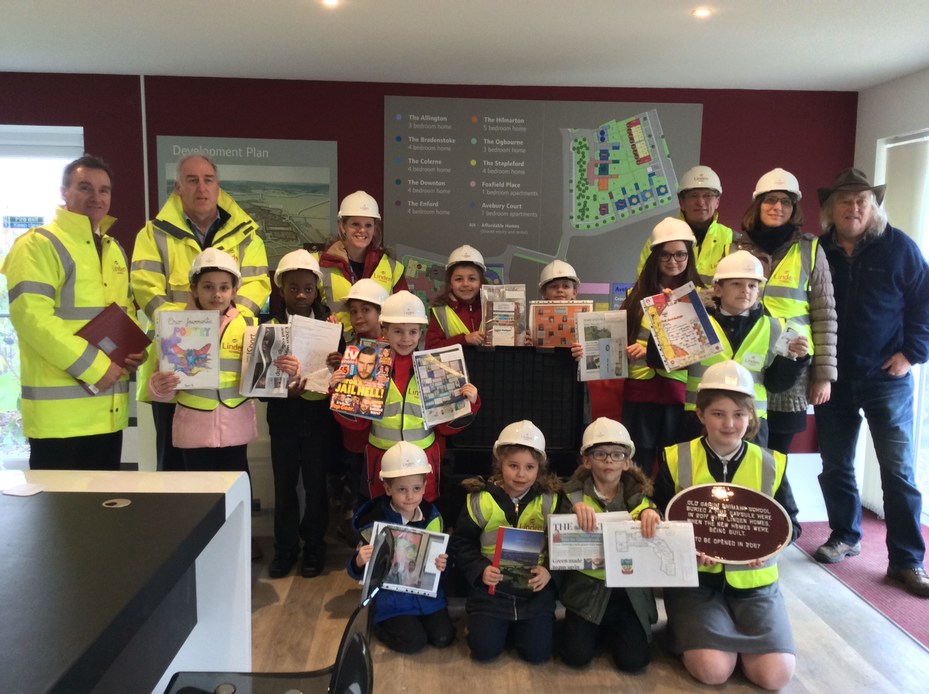 Term 3
School Councillors have had a busy term. Read below to find out more.
Term 4
School Councillors have had an exciting term. Read below to find out more.