Evacuee Day
Key Stage 1 had a very memorable day as evacuees before Easter. They took part in a range of activities to get into character and were excited to role play boarding the train with sound effects and a game of 'Beetle'. The children were able to explain how they felt during their selection in the school hall, fortunately the adults were very kind! Here are some pictures of us digging for victory, writing letters home and playing 1940's authentic playground games.
Home Learning for Download
| Name | |
| --- | --- |
| Home learning Week 1 - Talk time.pdf | Download |
Showing 1-1 of 1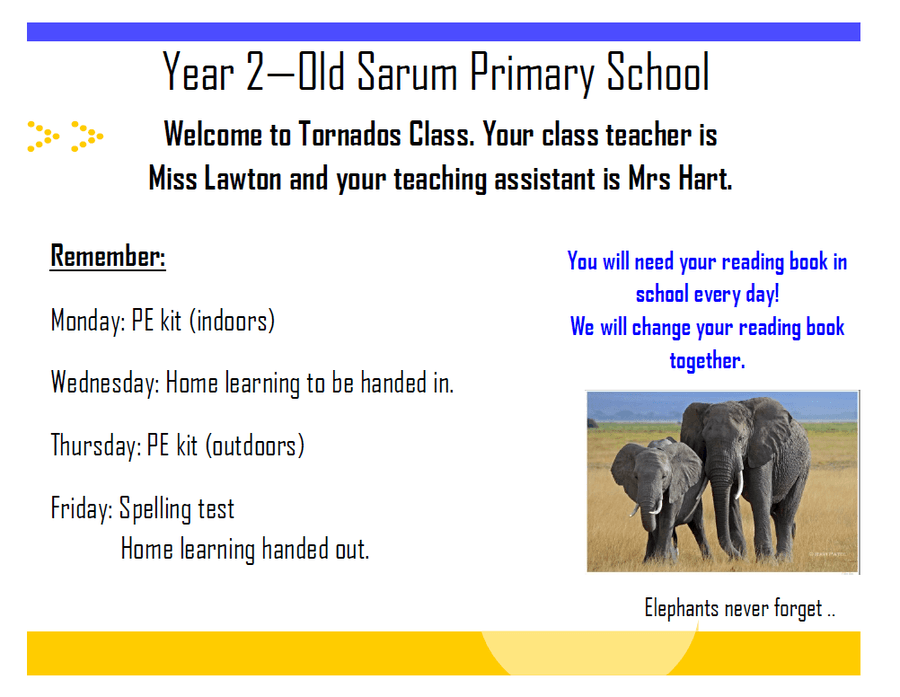 Term 1 Curriculum Map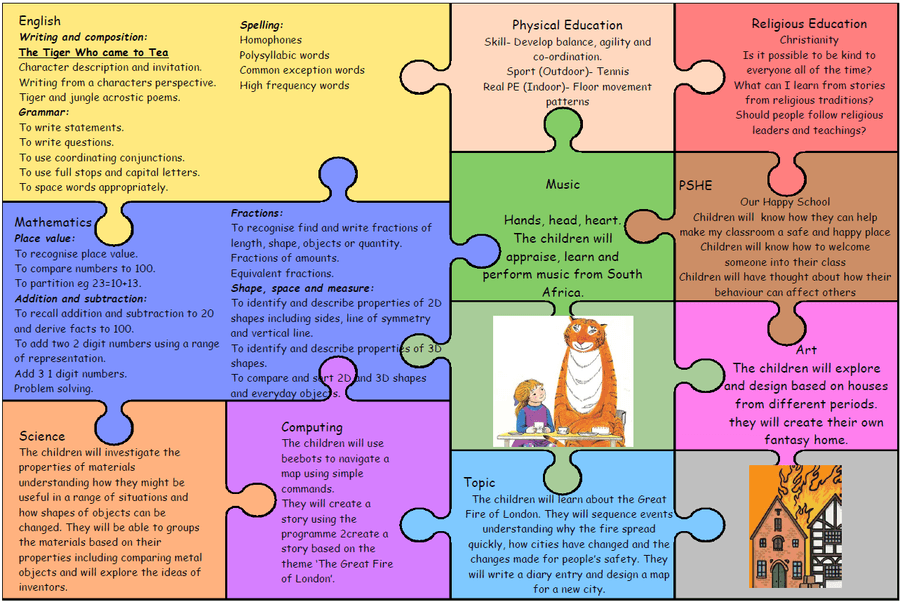 Welcome back Year 2!
I hope you all had a lovely Christmas break, and have come back ready to learn all about our new topic The Great Fire Of London.
Here is an overview of what else we will be learning this term:
Library Challenge
After learning about fiction and non-fiction books in our English lessons, Year 2 were set a challenge when they changed their library books this week. They were all asked to choose a non-fiction book to read.
They have chosen some very interesting looking books and I can't wait to hear all of the interesting facts that they learn from them!
Welcome Back Year 2!
We hope you have had a lovely summer break.
Your class teacher this year in Year 2 will be Mrs Maddison, and your teaching assistant is Mrs Hart.
Here are some of the lovely things that we will be learning about this term:
Olympic Athlete Visit
What an exciting day at Old Sarum! We had an Olympic athlete and Commonwealth Games gold medal winner visit our school today. Ryan Scott gave a very inspirational talk to the children and then we took part in an exercise class and everyone had their photo taken with him. To end off a fantastic day we then had an award giving assembly for our sports day winners, well done for taking part Year 2!
Remember what Ryan has taught us; Dream big, work hard and always try your best.
Year 2 Love Reading
This week Year 2 have begun a study of an author. Today the children took it in turns to read a Judith Kerr book to each other. We read: The Tiger Who Came To Tea, Mog The Forgetful Cat, Mog And Bunny and The Great Granny Gang.
After taking a vote on which Judith Kerr book we liked best as a class, the results were:
The Tiger Who Came To Tea - 5
Mog The Forgetful Cat - 2
Mog And Bunny - 3
The Great Granny Gang - 10
The Great Granny Gang was a clear winner, and is Year 2's favourite book this week!
SEAL Day
For SEAL day today Year 2 have been thinking all about friendship and changes. We have discussed what it means to be a good friend and thought about the upcoming change from Year 2 to Year 3.
To make our SEAL day even more special we had a new friend join us in class today.
Welcome to Year 2 Tilly!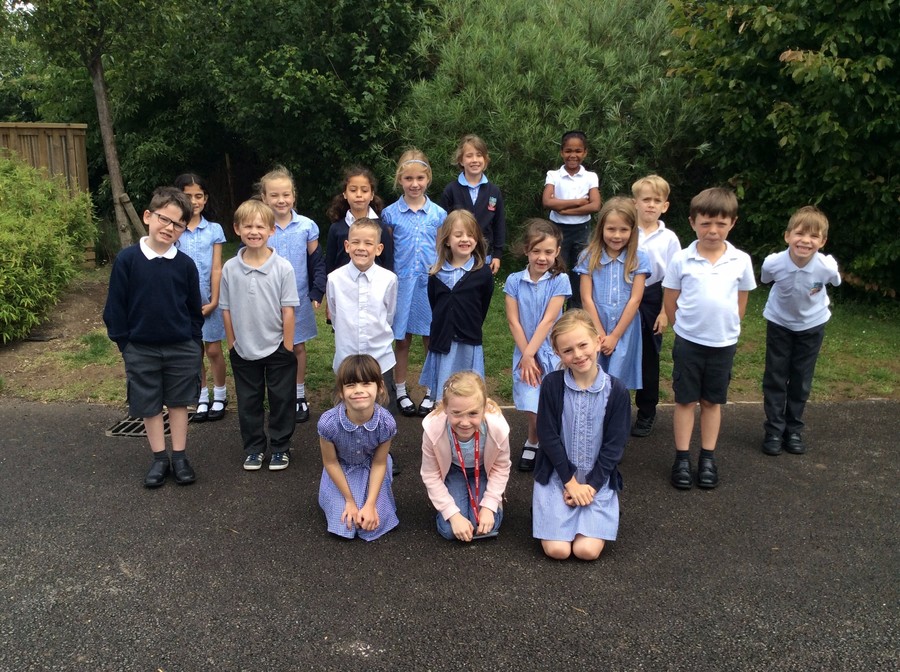 Year 2 SATs Tests
Year 2 have worked so hard over the past two weeks completing their SATs tests.
We are so proud of you all for trying your hardest. Now it's time to have a well deserved half term holiday!
The Lighthouse Keeper's Lunch
Year 2 have been showing of their drama skills today!
The children made some wonderful masks and then used their acting skills to interview each other as Mr Grinling's cat Hamish. We are looking forward to writing some diaries as Hamish the cat in class next week.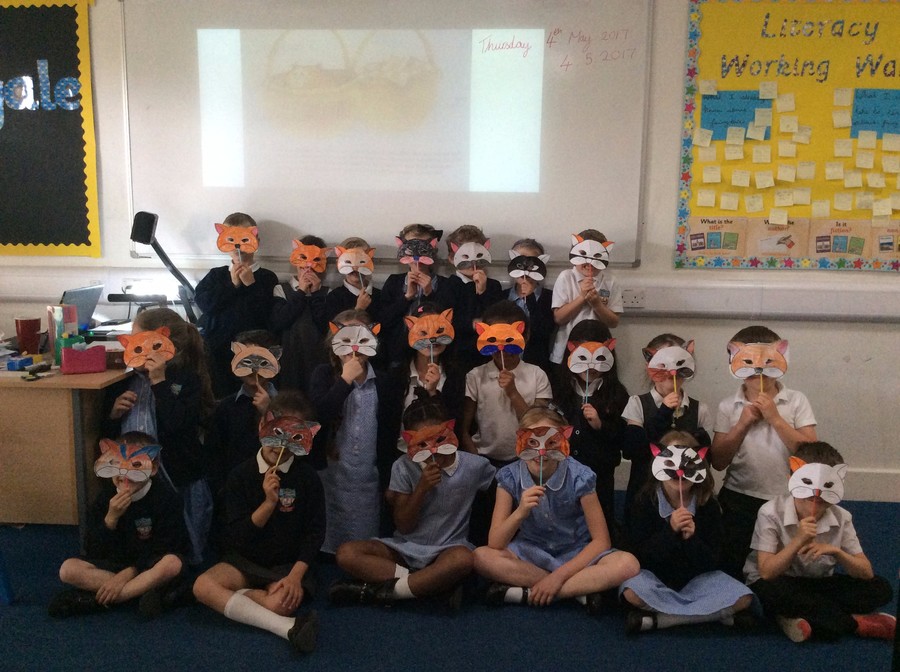 Florence Nightingale Creative Home Learning
Last week the children were set a creative home learning task to create something that made them think of Florence Nightingale.
I have been so impressed with the work that has come into school already and I can tell that the children are excited about their new topic. I can't wait to see the rest and celebrate the projects as a class on Friday afternoon.
Zambian Visitors
It has been an exciting week back at school after the Easter holidays and Year 2 did a great job of welcoming our Zambian visitors.
The teachers enjoyed observing an English lesson with Year 2, and the children impressed them with their drama skills by acting out the tale of George and the Dragon.
While the visitors were with us the children also had the opportunity to ask them some questions about school life in Zambia. These were some of their questions:
'What do children wear to school in Zambia?' - Elliot
'What food do you like to eat?' - Aya
Visit to Old Sarum Airfield and Aviation Museum
On April 1st Year 2 spent a fantastic morning over at Old Sarum Airfield and Aviation Museum. The children impressed everyone with their in depth questions about the planes and the staff at the museum commented on their fabulous behaviour - well done Year 2!
When we got back to school the children wrote some fantastic diary entries about their visit. Here are some extracts:
'Today we visited Old Sarum Airfield and Aviation Museum. First we went to the cafe. Then we went to see the planes in the museum. After that we went to see Mike at the actual airfield and he took us in a plane that works and a real control tower. My favourite part of the day was everything!' - Kenzie
'Today we visited Old Sarum Airfield and museum. First we went to the cafe and had black currant and orange squash. Then we went to see the planes in the museum. We were allowed to sit in the planes and the helicopter. There were two helicopters and I went in both. After that we visited the airfield outside. We went in a real working plane. We also went in the control tower. My favourite part of the day was going inside the old planes that don't work anymore.' - Heather
We also had a class photo taken with a real Tornado and the children all agreed that it was a great opportunity to be shown around the museum by a retired Tornado pilot.