Art
In our recent art club session we have been learning about pattern.
We first explored pattern through a range of artworks and using our own ideas.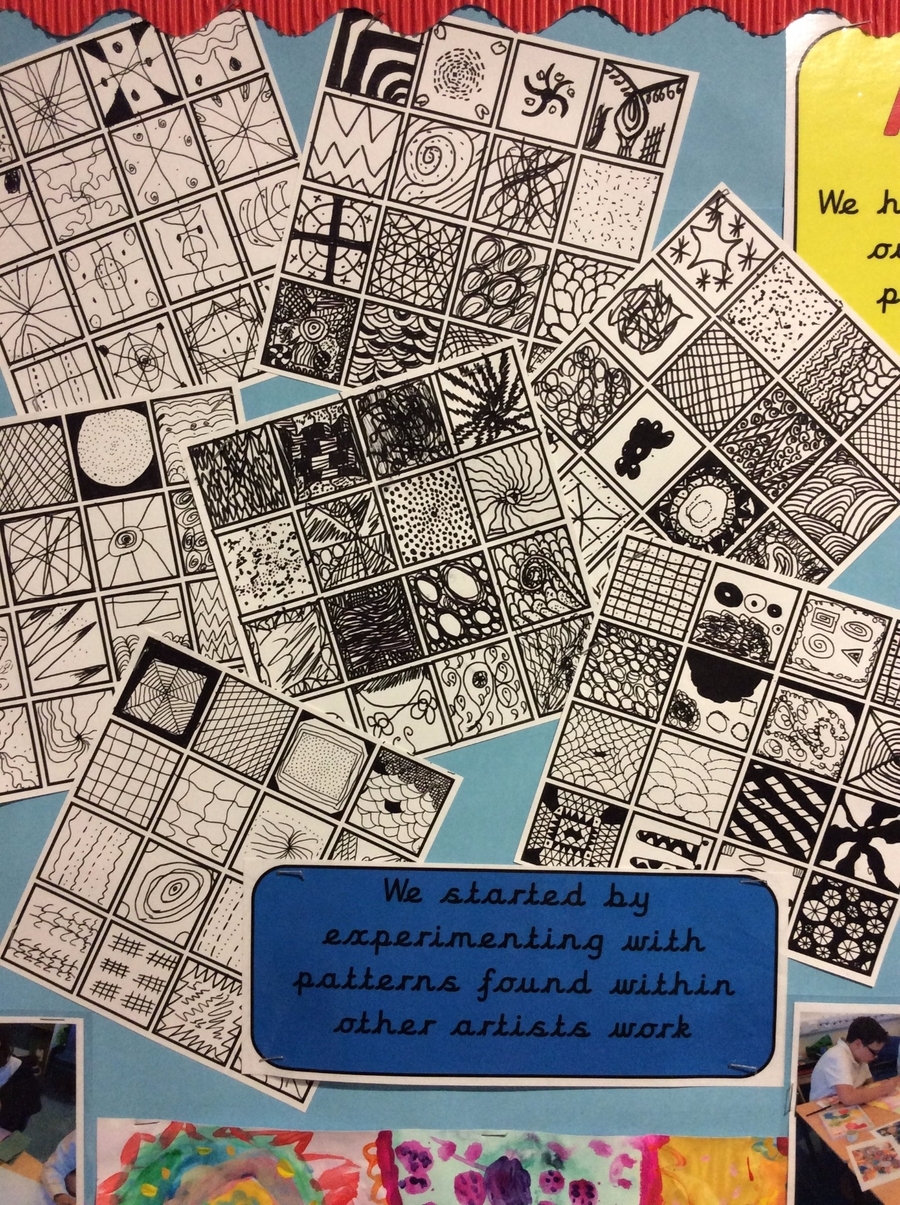 We created a collaborative artwork using patterned lolly sticks...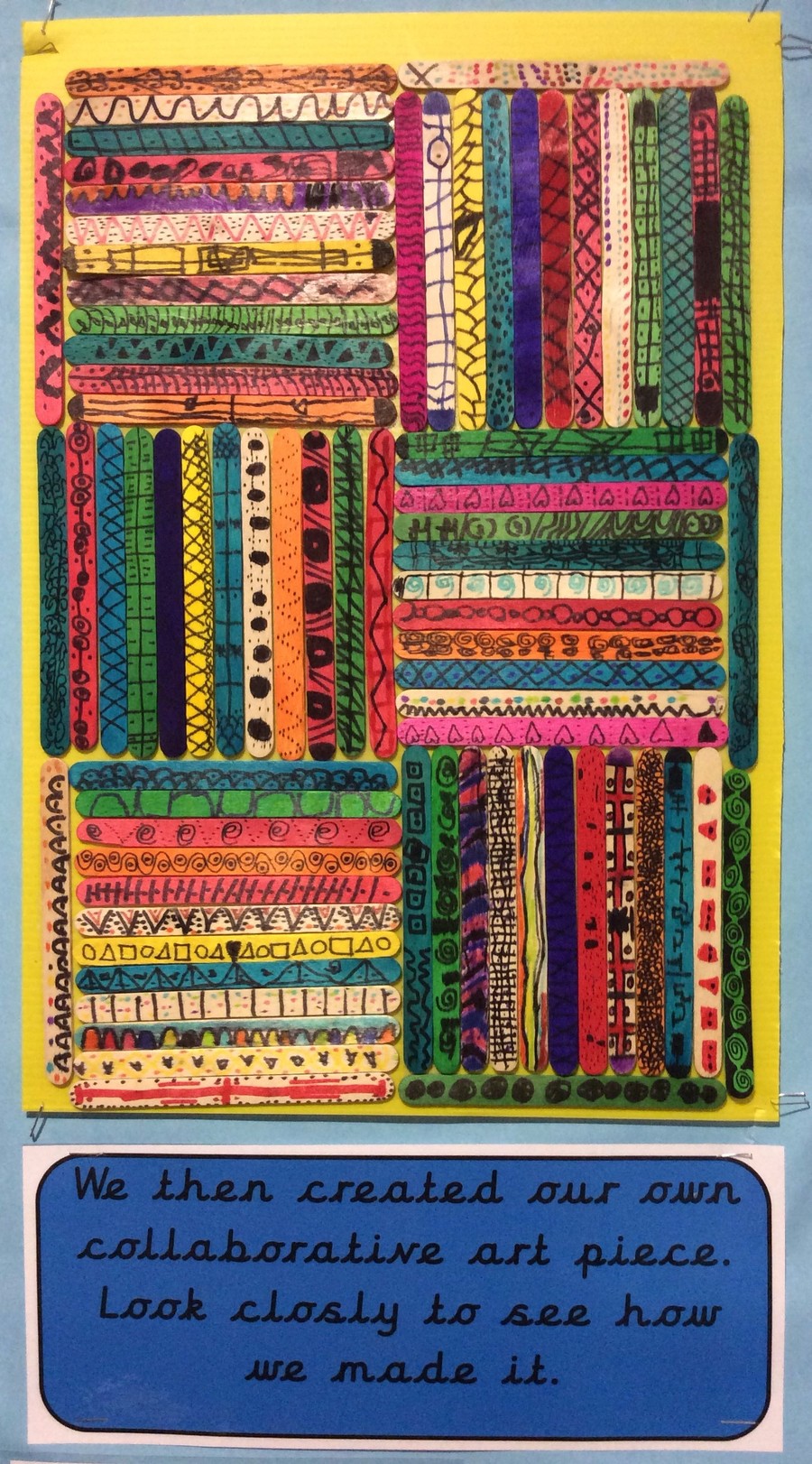 We then went on to create our own painted artworks inspired by the work of Melinda Hackett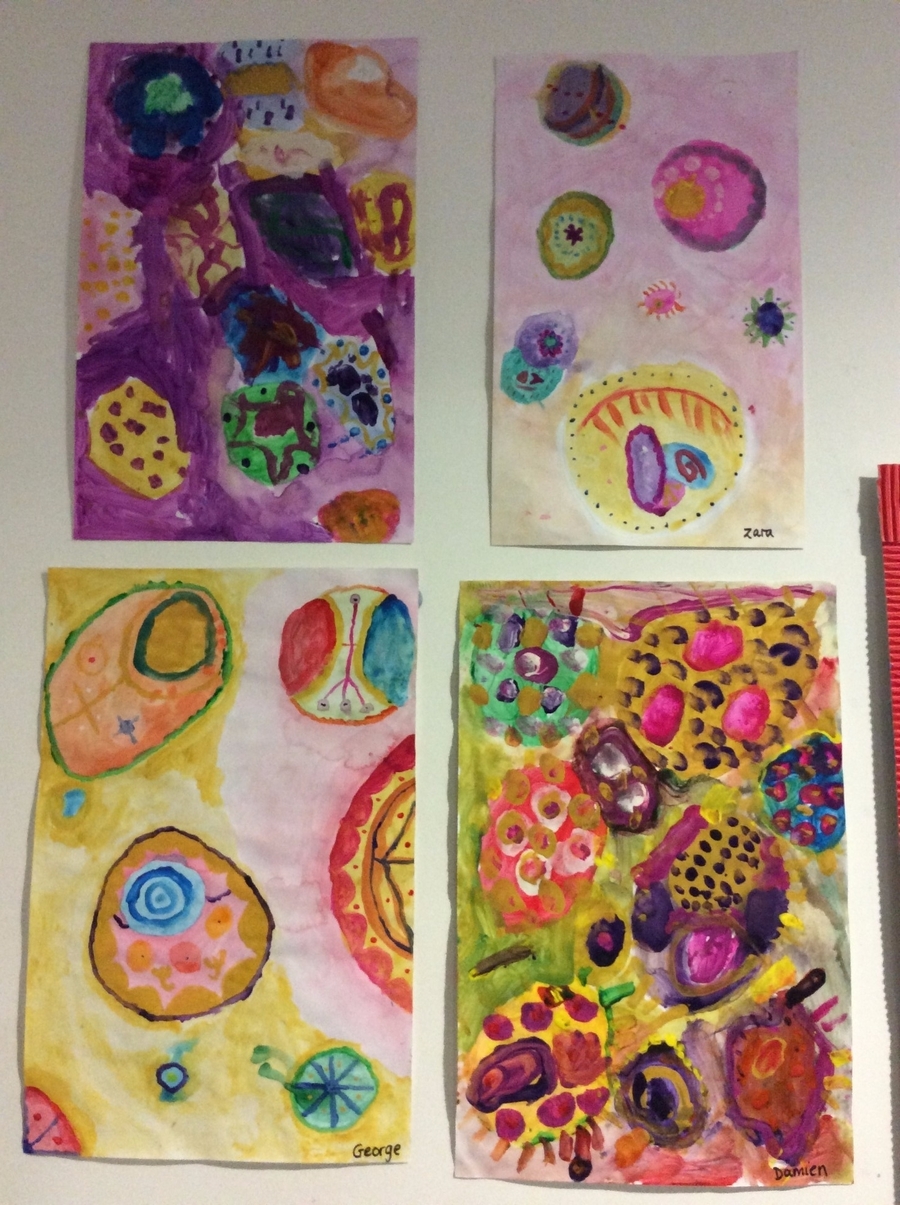 Here is the final display of our work!