PTA
Old Sarum Primary School Parent Teacher Association (PTA)
Who we are and what we do:
The Old Sarum Primary School PTA is a newly-registered charity (number: 1201550, https://register-of-charities.charitycommission.gov.uk/charity-search/-/charity-details/5199239) and a group of volunteer parents and teachers who work (hard!) together to put on memorable events for the children and their families, whilst engaging with, and improving relations with the local community. We aim to raise essential funds for purchasing material improvements in the school to enhance the physical school area and learning environment for all who attend. We have recently been responsible for funding the new playground markings from the very successful community summer fête (July 2022) and funded the Christmas pantomime and accompanying refreshments for the children. We also supplied refreshments for their adults (via a very generous donation from the local Co-Op!) when attending the Key Stage 1 Nativity performances.
We hold committee meetings termly, usually online via Zoom, to plan and organise future fundraising events. Our next meeting is due to be held on: Tuesday 25th April 2023 @ 8pm via Zoom. https://us04web.zoom.us/j/3502474605?pwd=QTQ5dUlBbmNHMXVIWFVkS0xFbjd6UT09, Meeting ID: 350 247 4605 and Passcode: 06061980. Details are also on our Facebook page here: https://www.facebook.com/OldSarumPrimaryPTA. You can contact us by messenger to clarify any details or please do approach us in the playground/ school as we will be wearing our PTA lanyards on drop-off and pick-up to ensure visibility to all.
We are always keen to welcome new people and their ideas to the team (committee or simply event helpers) and would be delighted to hear from anyone that can spare a few hours throughout the year to help. Please contact us via the Facebook page above or email: pta@oldsarum.wilts.sch.uk.
Officers and Charity Trustees:
Retiring Chair: Hannah Purchase:
Deputy Chair: Lisa Clarke: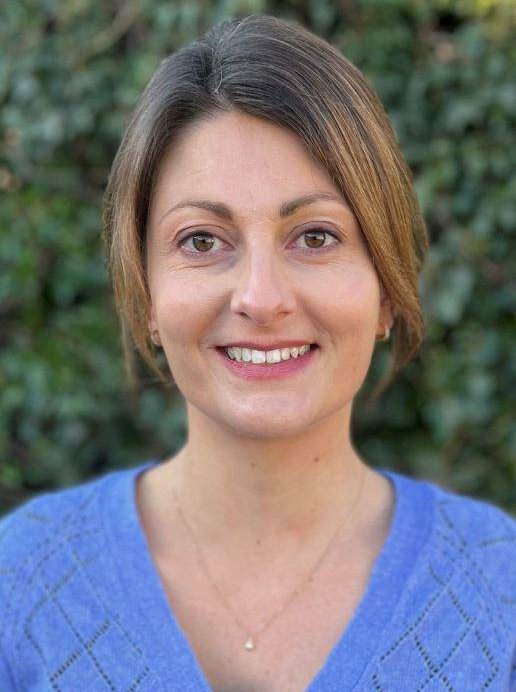 Secretary/ Acting Chair: Kathryn Sloanes: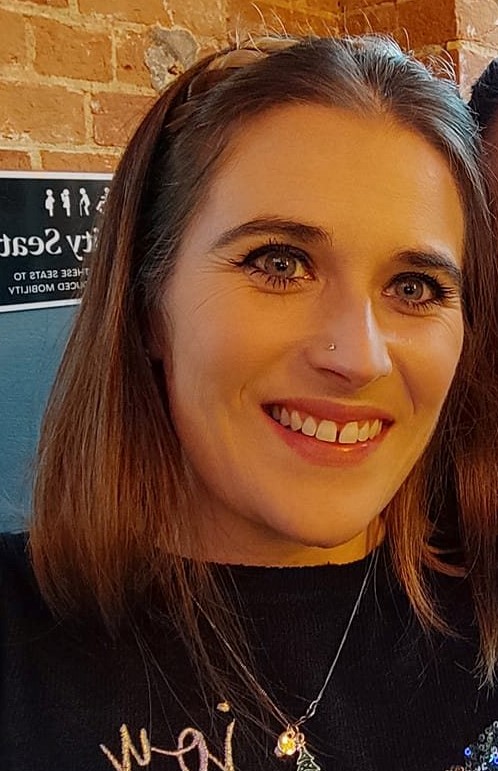 Treasurer: vacancy, Retiring officer: Holly Gillespie
We are currently recruiting for a new Treasurer and if think you would be up for this challenge, please do get in touch ASAP and attend the above committee meeting for election. "The PTA Treasurer ensures accurate financial records are kept, and that best practice procedures are followed for counting money, banking, and making payments. They should keep your committee updated with regular reports, and ensure end-of-year reports are completed for the association's AGM and, if your PTA is registered as a charity, the relevant Charity Commission's annual return." We look forward to hearing from you!
Duties and responsibilities of the PTA Treasurer
Keeps accurate, up-to-date financial records
Presents financial updates at each committee meeting
Manages the PTA bank account, and holds the association cheque book
Arranges changes of signatories on the association bank account
Manages different payment platforms such as BOPP
Ensures all bank cards, cheque books, and paying-in books are accounted for and obtained from any individual leaving the PTA
Ensures best practice procedures are followed for counting and banking money after events
Makes approved payments
Ensures procedures for making approved payments and claiming approved expenses are followed by all committee members
Prepares the annual Treasurer's report for your AGM and arranges an independent examination of the association's accounts
Completes the relevant Charity Commission's annual return (if your PTA is registered as a charity)
Manages Gift Aid (or assists the committee member responsible for managing Gift Aid)
Ensures committee members have read a copy of your association's insurance policy summary, which should detail cash cover, and that they adhere to any guidelines contained in the document
Key skills
Basic understanding of bookkeeping – able to maintain accurate records of income and expenditure
Organised, with an eye for detail – big events involve counting a lot of small change. The Treasurer leads the ​'money' team, making up floats, and collecting money from various stalls.
Calm, approachable, and a team player – able to remain calm during busy times. Ensure they don't work in isolation by communicating regularly with the rest of the committee.
Parent Committee Members:
Julia Aley:
Pippa Alford:
Gemma Codona: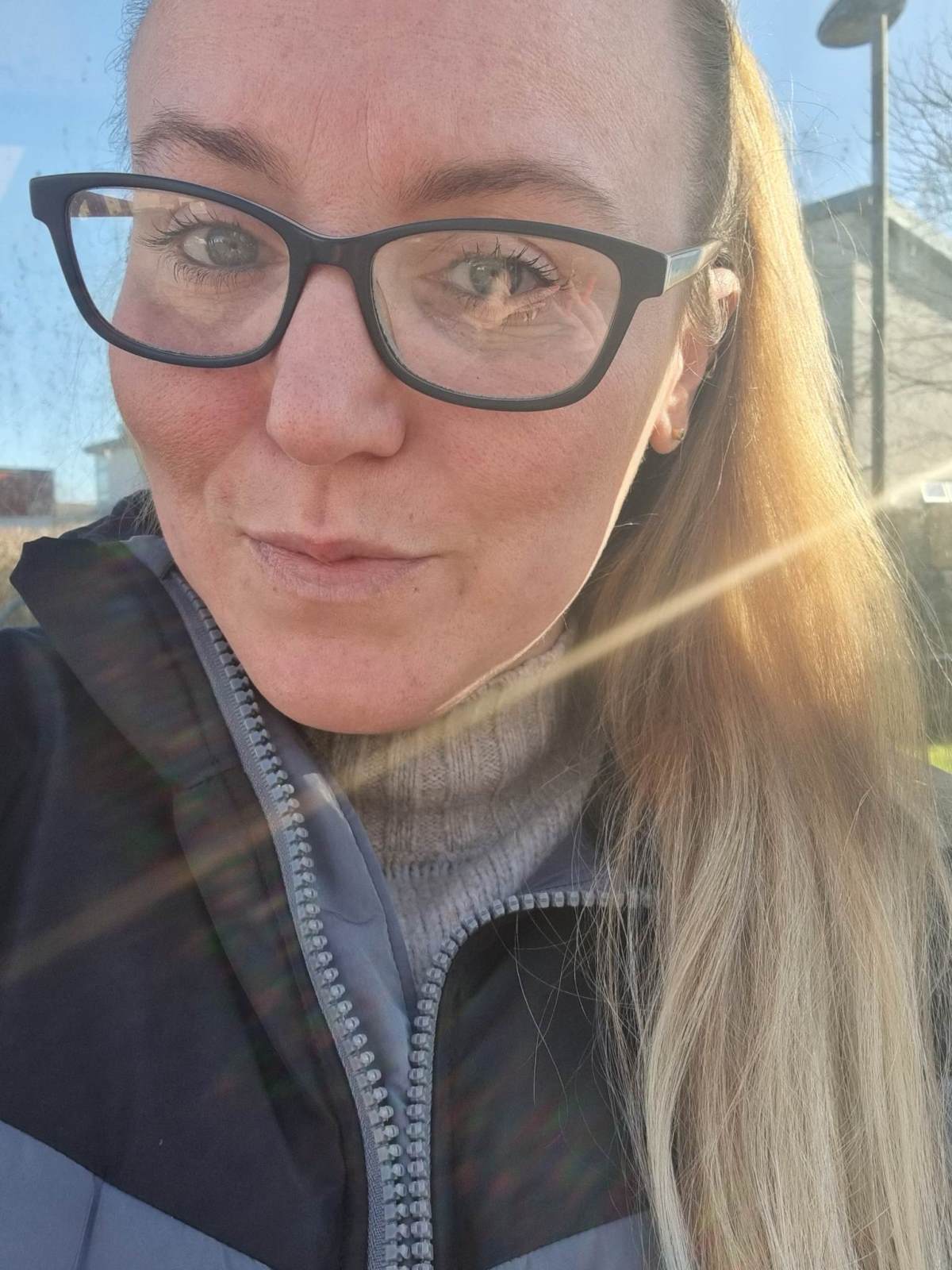 Janine Harvell: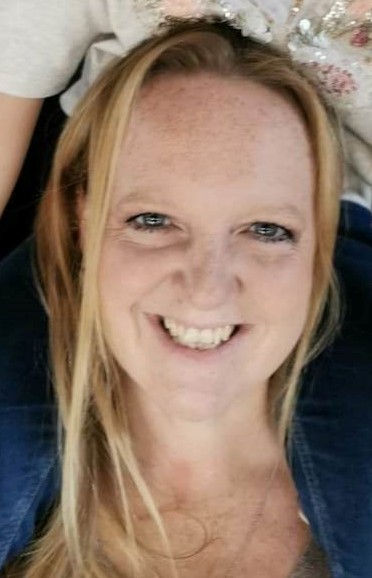 Holly Gillespie:
Marina Parnell:
Teacher Committee Members:
Mrs Sue Holmes, Miss Rachael Dodd, Miss Jess Jarvis, Miss Rebecca Oakley.
Next Event:
Upcoming events: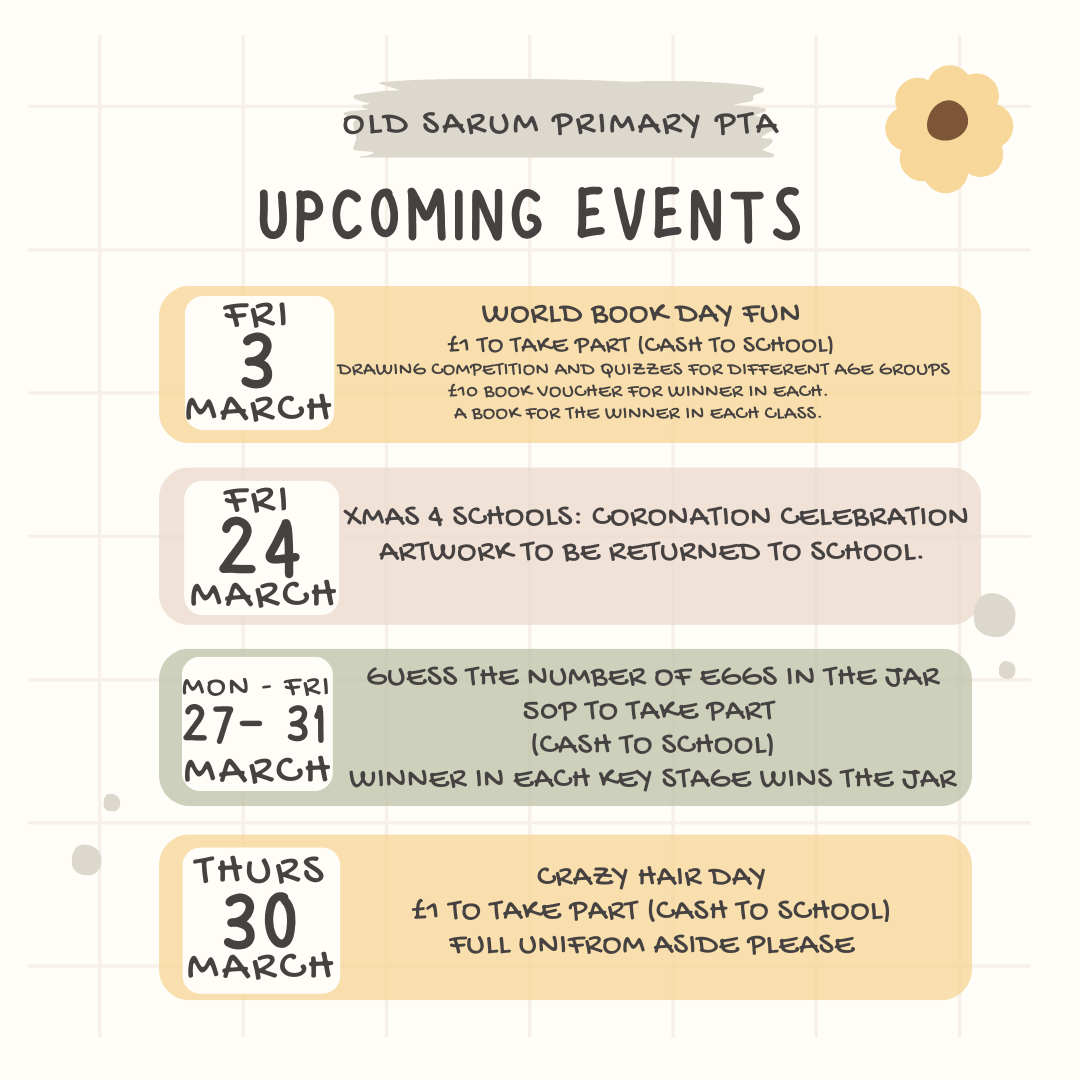 Easter Events Details:
Last year's 'Guess the number of Eggs in the jar' was such a success we are doing the same this year, the week before the end of term, from Monday 27th March through to Friday 31st March 2023, when the winning guesses will be revealed and the jar awarded to the winner in each Key Stage. Jars will be displayed prominently around school and also in the classrooms, where the children can make their guesses for 50p each. They can have as many guesses as they wish! A huge 'thank-you' to Gilbert the community champion at Tesco for their donations to the runners-up prizes for this.
Easter-themed crazy hair day! What it says on the tin; crazy hair! Think nests, feathers, chicks, bunny ears, eggs; let your imagination run wild! £1 to take part; cash to school on the day. Please ensure the children are wearing full school uniform aside from this though.
Wishing you all a very peaceful and happy Easter break with your families.
Recent Event 'Thank Yous':
A huge 'thank you' to everyone who came to and helped at the school disco on Thursday 9th February 2023 and making it such a huge success. We hope the children had as great a time as we did! Thanks to the fabulous Disco Dion for playing the best tunes as always! And to local business the Vegan Candy Man for supplying the yummy sweeties; which are already all gone!! We raised a fantastic amount of money, over £500 after expenses, which will go towards funding amazing things for the school. We really appreciate you supporting us and our events! What the funding we raise goes towards is detailed on our Facebook page above.
Thank you to the school and all who took part in the World Book Day Quizzes and competitions. We hope that the children enjoyed themselves. If you haven't had a chance to help contribute to the costs involved in this, please use the bank account details below to send the £1.
MyNametags
If you are looking to order name labels, please consider using MyNametags. The school's ID number is: 104980 and is detailed on the poster below and should be entered at checkout. It doesn't cost you anything extra but the school will receive 24% of the cost of each order!
PTA documents:
Contact & donation details:
Bank Account details: Old Sarum PTA Lloyd's Bank, sort code: 77-50-12, account number: 33917260
PayPal: