21/5/20
Marmite, Bovril and Siya go outside in the sunshine each day. They still have their brooder outside in case they get cold in the wind or to hide under if they get startled. They come back inside each evening.
12/5/20 Haven't they grown!!
Florence, Harmony and Hope have been changing rapidly while we have been concentrating on the new chicks. They have most of their chick feathers and are growing tufts on the top of their heads. Their combs are growing, but are still pink and they look a bit scrawny - rather like the ugly ducklings at this stage!! Florence is the chick with the most orange (in the middle) with Harmony nearest and Hope on the other end. They spend most of their days outside and no longer need extra heat from the brooder, but they still come indoors at night.
11/5/20 First trip outside.
With the lovely warm sunshine on Friday and Saturday we gave the new chicks their first trip outside.
We still stream pictures of them most days via YouTube on Old Sarum Chickens.
8/5/20 Meet the new chick
This is Handbag the last chick to hatch.
6/5/20 It was a surprise to my family when, as I packed the other chicks up for a trip to see the key worker children in school, we noticed a Gold Hamburg chick hatching! We rushed to record it and captured the final struggle to emerge from the egg.
4/5/20 When I returned home from school today I was in time to see our 3rd chick hatch from a tiny egg. It has been called Siya and is a Silver Yokohama chicken. I have never seen this breed before, but the pictures online show that the cockerels have incredibly long showy tails - this is the first time that I have wanted one of our chicks to be a boy! Time will tell for all the chicks as none of them are distinguishable at this early age.
4/5/20 Meet Marmite and Bovril!
We have moved the chicks into the brooder as it is 24hrs since they hatched. Today is official hatching day, so we haven't given up on another chick, but I've never had 100% success so who knows what today and tomorrow will bring. Marmite is the chick with 2 very pink toes and Bovril has less pink on their feet.
2/5/20. Good news!
We did set more eggs in the incubator and unexpectedly today we saw 2 pips in the dark brown eggs. They aren't due to hatch for another couple of days, so we aren't worried if not much happens for a while. The chick uses their egg tooth (yes, mad as it sounds, they do have an egg tooth at hatch!) to pierce the internal membrane so they can breathe for the first time. Normally you can't see this happen, but our chicks have broken a tiny bit of the shell at the same time - the pip.
You can see the egg tooth (light spot) at the tip of the beaks in this picture. It will fall off in a couple of days.
20/4/20 The eggs didn't hatch.
Sadly the eggs didn't hatch over the Easter weekend and we are not entirely sure why. We all felt quite sad here and unsure what to do as I know lots of you were watching and hoping with us.
Luckily, I noticed that Chalk Hill Poultry had day old chicks for sale and so we now have 3 cream legbar chicks. These should all be female as this breed was created to have chicks which were distinguishable from hatching as male or female (it's to do with the dark v on the head and the 'chipmunk' stripes on the back - you can look up the male chicks on the web if you are interested).
We are streaming footage of the chicks via youtube, look for Old Sarum Chickens, but here are some pictures from when we first got them and our most avid chick watcher!
As the weather was so sunny today we let the chicks spend a little time in the sunshine. Being outside will help them feather up more quickly and add interest to their lives. We ran an extension lead outside so they could still use their brooder as the wind was chilly!
22/4/20 Another trip outside. You might be able to see the start of the tail feathers and hear their happy chirping.
11/4/20 Don't count your chickens..!
As we approach the day the eggs should hatch I always become less optimistic about the outcome. 2 eggs are unfertilised and show no development. 2 eggs showed early signs of development, but have not continued and 2 look possible!
The eggs have stopped turning to allow the chicks to align themselves favourably for hatching and one egg trembles occasionally as the chick turns.
I have brought the cage and brooder home from school and we are disinfecting and cleaning them just in case the chicks hatch.
Meanwhile, Mr Butler, concerned that we won't have enough chicks to keep everyone happy, has ordered more hatching eggs... my house may well be overrun soon!!
30/3/20 Candling the eggs
After a week of incubation it is possible to see whether the eggs were fertile by shining a bright light through the shells and looking for signs of changes. If a chick is beginning to develop you should see a dark patch (the embryo) and a spiderweb of veins.
We had a go at this today... 5 of the 6 eggs show signs that might be a chick developing, but 1 egg shows no signs at all. We have obviously left all the eggs in the incubator, but it will be interesting to see in a couple of weeks whether our candling was correct or not..
We think this egg is developing
This is the egg that we think is infertile (not developing)
Hatching eggs 2020
We have sourced our eggs from a poultry farmer near Downton. There were a wide range of birds available...
We chose a box of mixed colour small eggs, hoping that we will get a mix of breeds and a mix of colours so the children can tell the chicks apart. We set the eggs in the incubators on Sunday (2 incubators this year so that Pipers can hatch their own eggs!).
Every few minutes the incubator turns the eggs. This mimics the mother hen turning her eggs and helps ensure the chicks form and grow properly.
Year 3 and 4
Year 3 and 4 have been working hard to start revamping the school garden. We have cleared two beds and planted seeds which will grow over the winter. Year 4 have also created a bug hotel using recycled materials.
Year 4
We have been enjoying taking part in practical science activities linked with our topic "animals including humans". We have observed the effect of different liquids on the shell of hard boiled eggs while we learned about how to look after our teeth and we also modelled the process of digestion in humans (which got a little messy!)
Age 2 weeks - the wing feathers are developing fast. The chicks also have the beginnings of tail feathers and the Pekin bantams' feet feathers are growing.
2 days old - it seems amazing that the chick ever fitted into the egg...
25/4/19
We have been lucky enough to have 2 eggs hatch, one yesterday while the reception children watched and one just before school today. We think the 3rd egg is undeveloped but will leave it a while longer just in case.
Hatching Eggs 3/4/19
Tigermoths class have begun to incubate 3 bantam eggs. We hope they will hatch after the Easter holiday!
Live science in Year 3 2019
Falcons class have been very fortunate to have been given a tropical aquarium to look after and maintain as part of the Fishkeeper Fry programme by Maidenhead aquatics.
Here is our journey so far ...
Week 1 - setting up the tank and deciding the best location (away from the cold and in a quiet and peaceful place)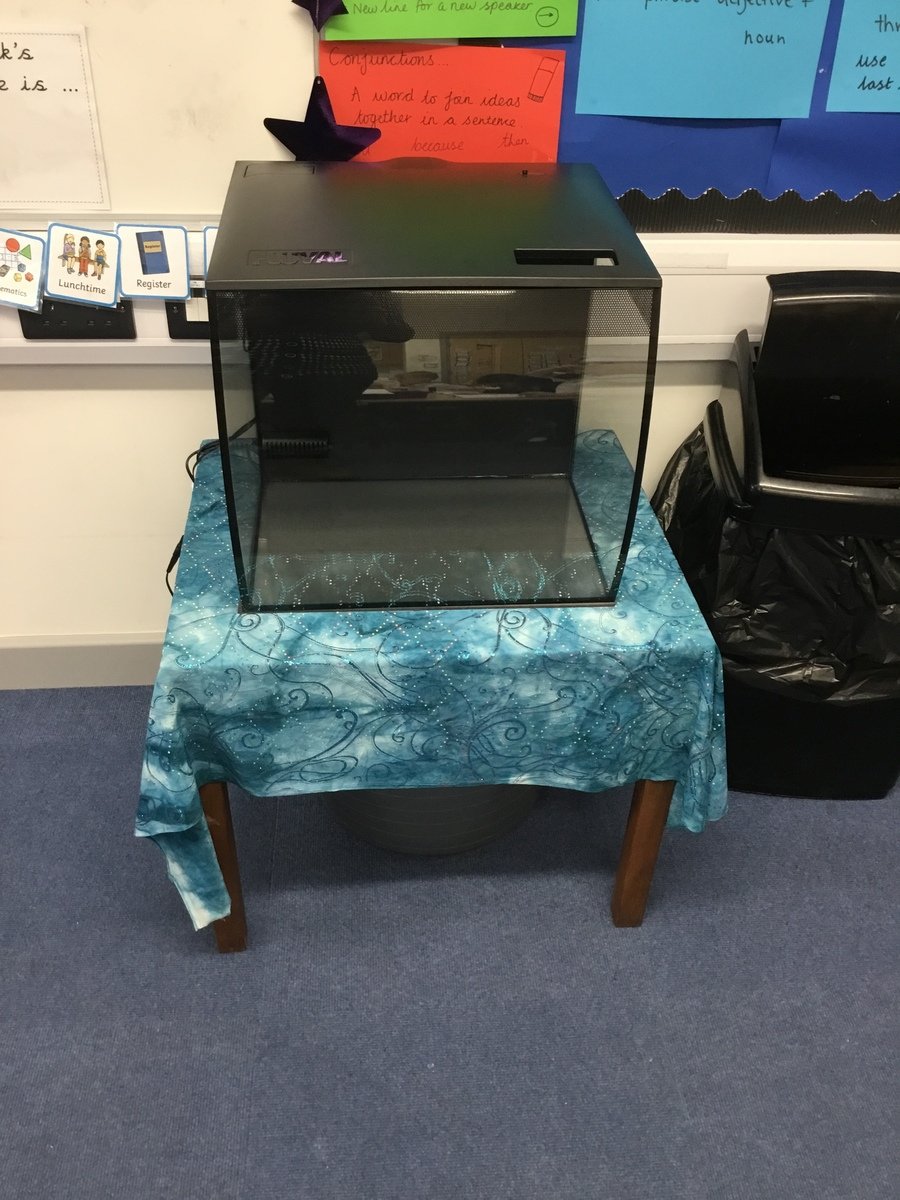 ChemLab Science Assembly - Wednesday 25th January 2017
The children had an amazing experience when chemist Professor Tim Harrison from Bristol University visited our school today!
The children learnt about gases in the air and their properties. This is part of an exciting series of science events that we are holding in corporation with the East Salisbury Science Schools' cluster.
Professor Harrison was impressed with the response of the children and their sensible behaviour.
Much fun was had by all!
Science
Space Day!
On Friday 7th October, the staff and children at Old Sarum Primary School celebrated World Space Week by having a Space-themed day. Each class organised practical science experiments linked to Space and The Earth and Beyond. It was a fantastic day and children were using their scientific enquiry skills to ask and answer questions linked to their learning. Take a look at our gallery to see what each class got up to!